Feb 18, 2022
Being intentional about how you face the challenges in your life is a huge part of how you can share your joy and light with the world. There is an intrinsic link between your mindset and success in Real Estate. When you have a positive mindset, treat others with respect, and share your authentic self with your community, you will attract abundance in your business.
What you will learn in this episode:
Rebecca's experience of starting out in the real estate business working for her dad
The point when Rebecca realized real estate was the path for her and she needed to take it seriously
Traumatic experiences in Rebecca's life that led to her reinventing herself as the short-sale expert in her area
Why sometimes our reverses give us the chance to reset and move forward again
The importance of being intentional, and the link between a joyous mindset and success in Real Estate
Why she is so passionate about educating and empowering her clients to make the best decisions for their families
What manifest destiny is and the tragic experiences that Rebecca went through that led her to that belief system
How Rebecca learned to turn her tsunami of grief into gratitude and a renewed love of life
Rebecca's firm belief that you should be living your life like you live on vacation, and how doing that has made her business explode
Rebecca's commitment to sharing her knowledge and experience with anyone who wants an insight into the real estate business.
How to be the lighthouse in the storm that's going on around you
Bring Those Good Vibrations
Rebecca Hidalgo Rains is a real estate rock star, whose motto is to live every day like you're on vacation. Her mantra aligns perfectly with the Pursuing Freedom philosophy!
When speaking with a guest on the show, a coaching client, or anyone for that matter, I'm always struck by the visible shift in someone's entire energy- I love to see when they light up! I see it when they laugh, speak their truth, or talk about something that genuinely excites them. And I saw this in my interview with Rebecca. She is an amazing woman who has weathered many storms and has come out on the other side committed to helping others. I loved having her on the show!
The Choice is Yours
Rebecca provided so many valuable insights on how to be intentional about your mindset. When your authenticity comes through, when you're overcoming adversity, when times are tough, it's your choice which way you go. Rebecca shares her story of turning a tsunami of grief into a life of gratitude, and how she regained her zest for life in spite of it all.
We discuss why you shouldn't put off doing the things that bring you joy for "someday." It's important to grab life with both hands in order to create a radical transformation in your business. Rebecca is living proof that everyone can get out there and achieve their dreams.
How Are You Serving?
Many people allow their energy, attention, and emotion to be hijacked by the rest of the world before they've even decided how they're going to manage the light within them. So, according to Rebecca, before we talk about strategy or the number of calls we're going to make or the number of meetings we're going to attend, we need to take the time to breathe and ask ourselves how we want to show up in people's lives — because when you're committed to serving your community, you bring a vibration that is magnetic.
When you are positive, authentic, and abundant in sharing your knowledge and skills with the people around you, you will find that others naturally flock to you. If you wake up and decide that you're going to make an impact in people's lives (and have fun doing it), then the next thing you know, your business will begin to overflow with abundance!
We can't control external circumstances, but we can control our ability to find positivity and then attract abundance- no matter what's going on in the outside world.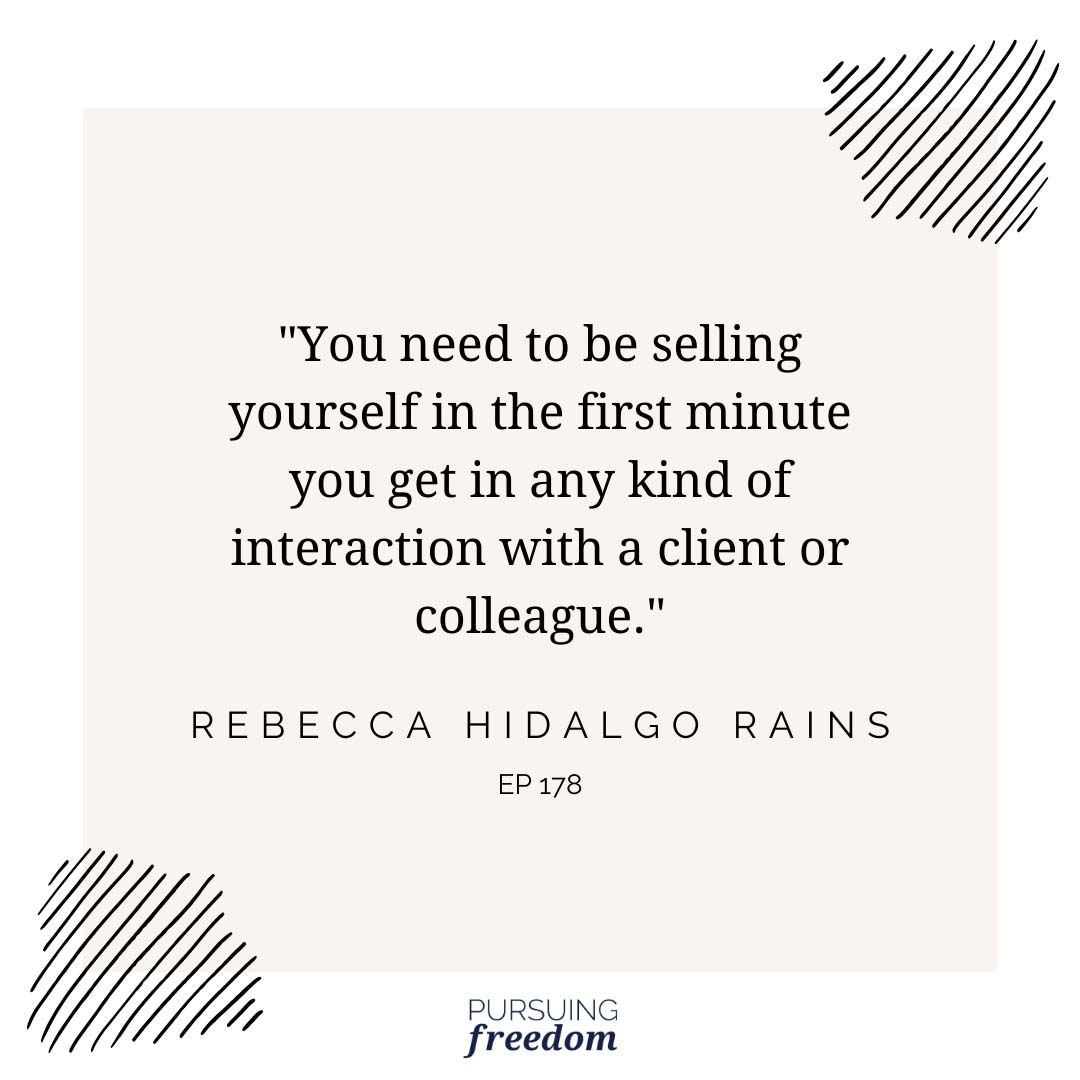 About About Rebecca Hidalgo Rains
Rebecca moved to the Valley of the Sun over 30 years ago from San Francisco, California. She was originally licensed to sell Real Estate in 1993 and worked with her family to represent Hispanic clientele purchasing HUD and VA Repo homes. In late 1996, she graduated from Arizona State University with a Bachelor's degree from the College of Liberal Arts (Major in Spanish). After graduation, in early 1997, she began working directly for local builders selling residential new construction.
In 1998, she earned her Broker's license and became the Designated Broker for Sequoia Homes for two years before joining Trend Homes of Arizona as a Sales Associate. Her career with Trend Homes lasted from 2001 to 2007, during which time she was promoted to a General Sales Management position. In 2005, Rebecca began teaching Contract Law classes for New Home Sales at the Arizona School of Real Estate and Business.
Rebecca's career in Real Estate made a 360-degree change in late 2007. She returned to her roots in the foreclosure market by building the Integrity All Star Team, which focused on helping families avoid going through foreclosure when possible, as well as assisting more than 400 families successfully complete Short Sales from 2008-2013. Integrity All Stars represents Bellago Homes, selling their new homes under construction and guiding other clients through all aspects of Residential Real Estate- both New Home Purchases and listing of Re-sale homes.
Rebecca has been featured on Channel 3 News, HGTV's House Hunters, and won countless awards in her more than a ¼ decade of service in the Arizona Real Estate Market. Most notably, she was named the #1 Latina Agent in Arizona by NAHREP as well as the #1 BREA Agent in the Southeast Valley. She is considered an expert in her industry and truly loves helping families with the most significant investment of their lives. In her free time, Rebecca enjoys spending time with her two daughters and close friends and family, traveling whenever life permits.
How to Connect with Rebecca Hidalgo Rains
Balanced Growth Course:
Additional Resources: