Mon, 13 February 2017
142: 9 Reasons Owning Your Style Will Change Your Life
~The Simple Sophisticate, episode #142
"Individuals can take hold of [style] and make it their own. Style is about an individual and fashion is about an industry and [fashion] runs on insecurity." —Stacy London
New York Fashion Week motors on as I tape this week's podcast, and for me, it is holiday and a celebration of sorts. While many trends will be on display, there will also be items that will speak to me as I continually hone my signature style.
The priceless gift that style offers is being available to anyone. Each of us has a signature style should we choose to understand what it is. For each of us, this signature style will evolve as we too evolve as individuals. Therefore, the good news that Stacy London shared in a recent interview on Refinery29's Unstyled podcast is true, "Style is possible for everyone."
Fashion, on the other hand, asks of us, and sometimes it feels as though it is demanding, to buy, to spend and spend again each season, attempting to keep up with the industry. But by simply understanding the difference between style and fashion, we can better appreciate and carefully select beautiful additions to our wardrobes that will enhance our style and not hinder unnecessarily our budget.
"In place of style we have honored Merchandise. Clothes. Style, on the other hand, doesn't demand a credit card. It prospers on courage and creativity." —Hara Estroff Marano
Courage and creativity. While it may be easier to pull on a ratty tee shirt and slip on loose, battered denim, choosing to craft your signature style offers a variety of benefits. And no, it doesn't require a gloriously flush bank account, but yes, it will require time, patience, thoughtful contemplation about who you are and what truths about your identity you want to reveal to the world.
Owning your style is not for the faint of heart. No doubt it would be easier to revert to our youth when we were children, so young we couldn't dress ourselves and allow our mother's to make the decision, but then it wouldn't be our voice we were expressing. Often that is what fashion does, it tells us what to be; it tells us how we should look and by mindlessly following trends, we lose our identity. While clothing is reflective of the current culture, simply look back on your middle school and high school photographs. What did the clothes you were wearing reveal about you? Each of us will see someone different. Some of us will want the courage and confidence we exuded in high school while others will see a clone of the peers that surround them.
As I have been pouring over each collection as it is revealed in New York these past few days, I am reminded of my vast ignorance in interpreting what I saw years ago and acknowledge how much more I need to learn; however, as I rest somewhere closer to the latter than the former, I enjoy each new collection like a short film. What is the designer's message, what was their inspiration, what am I drawn to, why am I drawn to it?
Victoria Beckham's fall 2017 collection walked the runway on Sunday (today, just hours ago as I type), and it spoke to me. The hues, the lengths, the proportions. Nearly everything echoed the style that is me at this moment in my life: comfortable, yet elegant, feminine while ambiguous, modern inspired by classic and simple while being utterly luxurious. Can I afford Victoria Beckham when the line becomes available? No. Maybe, if the items go on drastic reduction next winter, but even then, most likely no. However, I wasn't considering buying her clothing, I was drawing inspiration. What do I have in my closet now (I do have a few) that fit her template? What items do I need to complete the look?
The key understanding to differentiate between style and fashion is that style speaks your language to the world, fashion is in a tongue that is someone else's asking you to learn and be the follower. Style never follows, but is rather inspired by what excites them, speaks to them and then interprets it for themselves. Let's take a look at nine ways understanding how this difference and embracing and acknowledging your own style will change your life in magnificent ways.
1. Make a statement, reveal your identity
"Our wardrobe is our visual vocabulary. Style is our distinctive pattern of speech, our individual poetry." - Hara Estroff Marano
As Marano reminds, style is our own unique language, a dialect of fashion that we make our own so to speak. When we first learn how to speak it, we may feel intimidated to show it to the world, especially if it is vastly different, but the more we communicate confidently, the easier it becomes to step out in our own style each and every day.
2. Exudes security in one's self
An individual who is not afraid to take the time to pull a thoughtful wardrobe together understand the power of clothing. An individual who dresses in such a way that allows the person, themselves to shine, exhibits self-awareness and self-knowledge; two traits that take time to cultivate. And when an individual exudes these qualities it becomes clear that they are more secure than not in themselves. Sure, we all have insecurities, but part of embodying self-awareness and self-knowledge requires valuing yourself and in order to value yourself you must have at least a modicum of comfort in who you are without the external world telling you. That is security, not insecurity, that is being strengthened, and that is attractive.
3. Reveals discipline
Having style requires discipline. Discipline to say no to the trends no matter how much fun they may first appear all the while knowing our individual body, lifestyle, etc. wouldn't allow the woman to shine her brightest. Discipline is also revealed as to how we shop, being patient but determined. Knowing what we need in our wardrobe and taking the time to find it, perhaps tailor it in some instances and care for it properly. Discipline in how we invest, knowing the power of quality over quantity as well as cost per wear.
4. Presumed to be a person of interest
When we dress well, we suggest, however subtly, that we matter. And while the clothes we wear and the clothes others wear do not determine our placement or worth, human beings are visual people. We make quick, subconscious judgments about people, and yes, first impressions matter. Dress well and cultivate assumptions that work in your favor.
5. Separates you from the crowd
Dressing to stand out should never be the goal as it may push you to deviate from your true self, but if you dress well in a manner that aligns with who you are and you do so consistently, it will separate your from the crowd. Dressing well, no matter how casually or formally, involves not necessarily the label that is donned, but knowing how to pull together an outfit that looks good on your body, with your skin tone, hair color, expectations of tasks, etc. And as mentioned in #2 reveals your quiet confidence which brings ease to those around you.
6. Memorable
Wearing a uniform, a signature uniform, provides a simple decision when stepping into your closet. Maybe it is the color palette you choose from, maybe it is the skirt lengths and styles or maybe it is combinations you always gravitate toward. Once you find a style that works for you, stick to it until it no longer does. (I share a few of these examples for myself on the podcast).
In doing so, people will remember you. Maybe it is something as small as an individual accessory that you always wear with your clothing, but own it. And when you do, with regularly wearing of this uniform, accessory, etc. you become memorable. Think Carrie Bradshaw and her flower broach or The Good Wife's Alicia Florick in Oscar de la Renta suits. Memorable. The shows are long gone, but the signature styles are remembered. They were worn well, they were worn with confidence and we saw them regularly.
7. Each of us can create a unique identity
"[style is] something recognizable and yet at an unexpected angle, with a surprising twist that both reflects someone's personality and expresses that personality to the outside world." -Joan DeJean, a professor of French language and culture at the University of Pennsylvania
The signature item discussed in #6 begins to establish our identity in others' minds. And while we are not directly dressing for others, we are creating an identity that is memorable. Interestingly enough, our identity will evolve as we evolve. That is the beauty of style. When we grow, our style grows, when our lives change due to decisions we make, different life stages we go through, our style must come with us and reflect who we are now becoming.
8. Alters your behavior
A 2012 study published in the Journal of Experimental Social Psychology revealed that by simply wearing a white lab coat to complete a particular challenging task, similar to that of a doctor, compared to participants who did not wear a white lab coat, those wearing the lab coat performed better.
Now it may sound overly simplified, but adjusting and norming all other variables, they discovered that what we wear does effect our psychology, our minds and how we go through life.
"Your interest in fashion is not supposed to minimize your intellect. The same way your disinterest in fashion doesn't mean you're not invited to participate in fashion." -Leandra Medine, Man Repeller
I share Leandra Medine's quote to address the irony of clothing. The irony is caring about what we wear can reveal our intellect, as those who truly understand the power of clothing embrace it and utilize its powers. Yes, if all we focus on is what we're wearing and nothing else, that defeats the purpose. But in truth, someone who understands and respects the power of clothing would not toss its powers aside so blithely.
9. Visually reveals change is possible
"The reason [style] is such a great tool is a great anecdote. Because you do see it. It is visible. But when you see a very fast change and visceral change in yourself. Once you see that that's possible you begin to wonder what else is possible." -Stacy London
We want change in our lives: a better job, improved relationships, fewer pounds, etc. And deciding we want change is easy; the process that must be adhered to for it to materialize takes time. However, updating one's style: pulling on the right sized pants, paired with a flattering top, can take minutes to reveal that change is indeed possible when done thoughtfully.
"By changing what you see is the first step in changing what you believe." - Stacy London
And as Stacy London reminds, as we are visual beings: When we see it, we begin to believe it. If we are seeking change, no matter in what arena in our lives, how we present ourselves to the world can serve as a very powerful step in the right direction as we begin to make the change we seek possible.
Wearing the right outfit will not magically and immediately lead to winning an Oscar or improving your bank account or [insert your dream here]. But it is the vehicle in which you begin your journey in the right direction.
What you wear reveals who you are. And people want to know the who they are dealing with. They want to know if they can trust you (strong sense of self and confidence - see #2). They want to know you are worth investing in (see #3). They want to know that you are authentic (see #5). Let the world see the magnificent person that you are. Find her, dress her and let her shine without apology.
"Fashion is about clothes and their relationship to the moment. Style is about you and your relationship to yourself. Fashion is in the clothes. Style is in the wearer. The distinction could not be more revealing." -Hara Estroff Marano
~SIMILAR POSTS FROM THE ARCHIVES YOU MIGHT ENJOY:
~Why Not . . . Utilize Fashion as a Medium of Communication?
~Why Not . . . Discover the Power of Style?
~Why Not . . . Master the Art of Dressing?
~View all Signature Style posts in the archives here.
Petit Plaisir:
*author of the New York Times best-seller The Only Street in Paris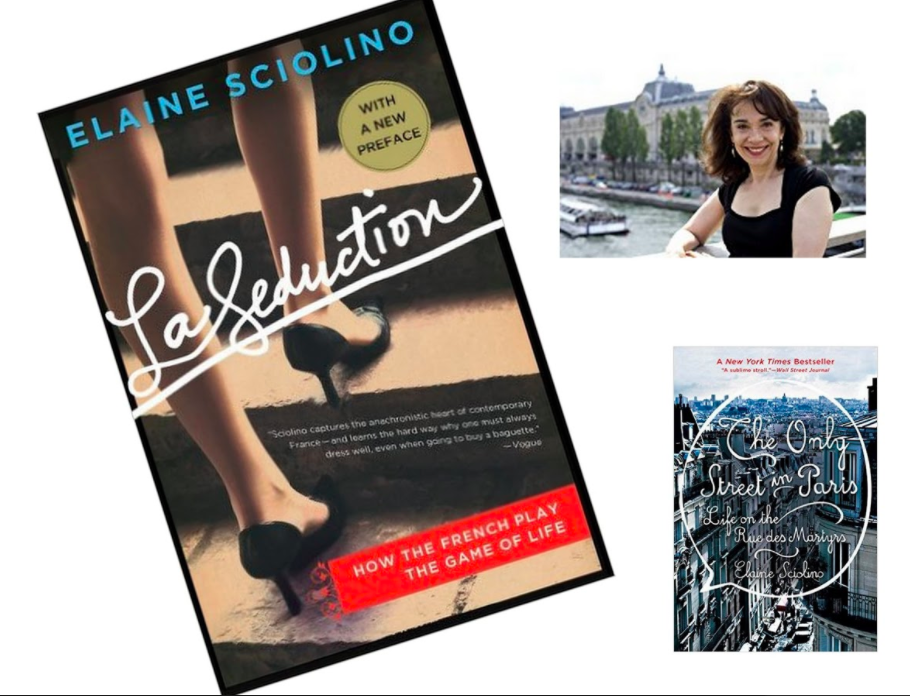 ~Sponsor of today's episode is Plum Deluxe teas.
Based in Portland, Oregon, and offering handcrafted, fresh, organic fair trade teas. Join the monthly tea club and receive an exclusive seasonal tea, free shipping and more for only $10/month. Learn more here.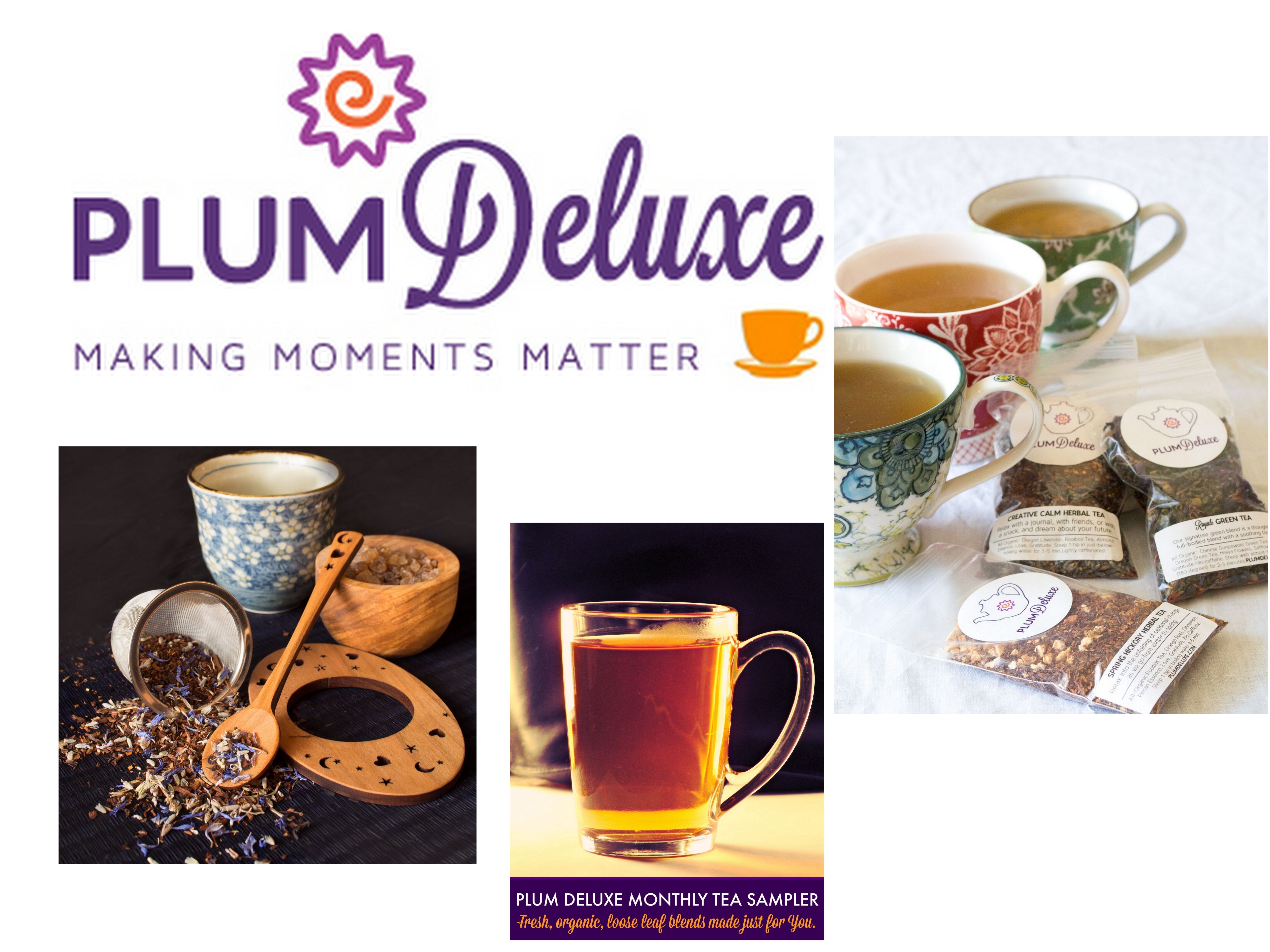 ---