Mon, 18 September 2017
175: 14 Ways to Eat Like the French — Savor Good Food, Don't Fear It
~The Simple Sophisticate, episode #175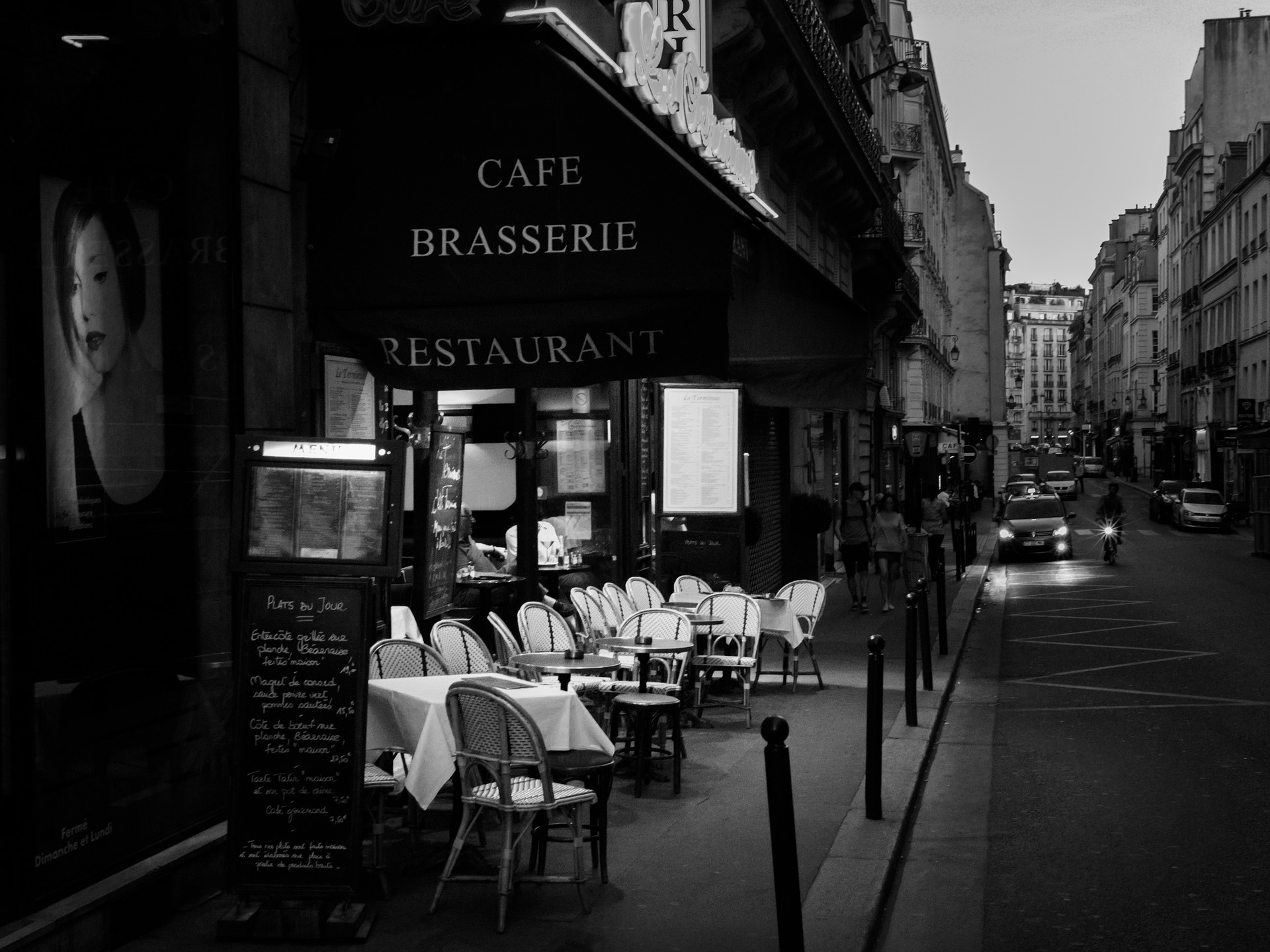 "How you eat, when you eat, for how long you eat, and with whom you eat might be more important than what you eat. Eating and enjoying real food is what matters, not tracking calories." —Johnny Adamic
As reported by Time magazine last year
, while the United States unfortunately has been found to describe 34% of its population as obese, France is ten percentage points fewer.
The British Journal of Nutrition
observed that a significant type of diet that was contributing to the obesity epidemic in the U.S. was what they coined as the "sweet and processed" diet, in other words foods such as "skim milk, fruit juice, breakfast cereal, chocolates . . ." Much of how we approach food is based on the culture in which we were raised and most directly, the household habits in which we live as a child. However, the food producers and advertisers, especially in America (as you will see below) chose to exploit the health of their consumer in order to gain profits, and thus our parents or grandparents may have fell prey to welcoming into our childhood unhealthy food tastes. As shared in
The Guardian
, "All the foods that you regularly eat are ones you learned to eat" and the good news is since your choices were learned, you can learn new choices and unlearn the habits that do not suit a healthy body, mind and lifestyle. I was recently speaking to a family who had just returned from a month long visit in Italy. Sitting down to listen to them share their experiences with regards to dining and the appreciation for food and the portions served reminded me of why I appreciate the French, and as evident in their anecdote, the Italian culture as well. Food is to be appreciated, embraced and seen as a component in how to live well. While food may not be the absolute centerpiece of our lives, it is indeed a crucial component and to ignore such an everyday avenue to experience pleasure in the short-term and a healthy long life throughout the duration of our long lives is to be ignorant of the gift food can bring. Today I'd like to share with you 14 ways the French approach eating and welcoming food into their lives as a way to enrich each of our appreciation and experience with the daily detail we all balance, experience and need.
1. Step away from sugar at breakfast
As a child I can remember having boxes of cereal in one of our kitchen shelves; however, my mom was careful to limit us to Cheerios and Shredded Wheat. I quickly became aware of the more sugar laden options when staying at friends homes for sleep-overs and so when my mom would on special occasions let us purchase a sugary option, it was always Frosted Flakes. But I do applaud my mom for being cognizant of the sugar content in our morning routine. Since then, I eat the same breakfast nearly each morning as I shared in
this post
and the only sweet component is the local honey which is why I found it eye-opening that as shared in Michael Moss's book
Salt, Sugar, Fat
"the sweet breakfast was an invention of the cereal manufacturers in the middle of the last century". With each year I teach rhetoric to my high school juniors, the more and more parallels I see to not only determining the intention of writers, speakers, and advertisers, but in companies as well. In the case mentioned above, why are those breakfast cereal ads propositioning kids rather than parents? Perhaps because a savvy parent realizes what a child should be eating. My larger point is, rather than make choices of what advertisers would like to sell you or what is the trend in the food world,
come to understand what your body needs
. Healthy can absolutely make you happy, not artificially so as a sugary cereal will for a short moment and then leave you high and dry before the day has hardly begun.
2. Mind your portions
Recently I reviewed the newly established
French Market here in Bend
, and one of the reasons I enjoyed my experience as well as the owner and chef's approach to food was the smaller portion sizes. Each time I have dined there, my plate has been cleaned as if the chef knew exactly how much I needed to satiate my palate due to the delectable flavors. Ironically, the local newspaper just shared their review of the restaurant and one of the negatives they shared in their commentary was the small portions. Needless to say, I wholeheartedly disagree. Part of the reason portion sizes have grown in the United States is the food we eat doesn't truly satiate our palate. If food is fresh, well-cooked, seasoned well with herbs and spices as well as salt and pepper (before, not after it is cooked), as well as not smothered in sugary sauces or tasty, yet teasing fried batter, we don't need as much. And neither do we need doggie bags. Géraldine Lepere shared in her interview on the podcast (
episode #169
) that the need for a doggie bag is a poor reflection on the planning of the kitchen. In other words, when you come to a restaurant for dinner, you are coming for one meal, not dinner and lunch tomorrow, and so the goal is to give you what you need to feel satisfied and satiated in that moment, and no more. As well, the bottom-line of the restaurant is better able to invest in quality ingredients that will satiate their customer's taste buds rather than in cheap processed ingredients.
3. Welcome traditions that work
While not all traditions are worth keeping (ahem, look to #1 - walk away from the sugary cereals), some most definitely are when it comes to food. For example tea and a small treat (savory or sweet) in the afternoon if you are in England, and eating a large lunch rather than a large dinner as is more commonly practiced in France. Why? In each scenario, the body's needs are heeded without going to excess. As well, each tradition involves sitting down, savoring and fully experiencing the food and the company.
4. Mindfully eat
The habit of being aware of what you are eating, savoring the flavors and the preparation enables you to notice when food is indeed delicious and when it is not (stop eating in such cases). As well, being mindful helps to slow down the eating process and allow time for your physiology to recognize when the body is naturally full.
5. Food is the common denominator not the main attraction
"For France, a meal is a very particular moment, in which you share pleasure, the food as well as the conversation." —nutritionist Dr Francoise L'Hermite
While indeed food is an art of its own in France, it is not the reason alone you sit down to enjoy the combination of flavors and seasonal ingredients. Rather the food enlivens the celebration and the moment of time spent with friends, family and even strangers depending upon the situation. In so many ways, food is the common ground regardless of culture, belief or age, and what a powerful common denominator to spark conversation and help recognize that we have more in common than not.
6. Select quality again and again and again
"They know that quality food means pleasure in the short-term and health in the long-term." via Empowered Sustenance
Flavor matters. If you taste a fresh locally grown strawberry that has been sun kissed by the warm summer heat, you don't gobble down the entire garden's worth. Rather you share and perhaps make a tart or a short-cake or a parfait to heighten the appreciation and share with those around you. When food is top quality, we don't need much of it. And when the quality has been selected, we want to slow down and savor it, reminding our bodies to slow down as well.
7. Lose the negative descriptors of delicious food
Guilty pleasures, sinful bites, naughty concoctions. To label food in such a way is to lessen the moment of pleasure we can have when we take the first bite of dark chocolate mousse. Last month I had the opportunity to have dinner at the French restaurant in Portland I have fallen in love with,
Coquine
. After a lovely, seasonally perfected three course meal, upon paying our bill and to be enjoyed as we returned to our Airbnb, we received a hot-out-of-the-oven chocolate chip cookie with smoked almonds rolled in caramel and finished with sea salt (
here's the recipe
). I did not feel once ounce of guilt. I ate that cookie so slowly, with eyes closed and chocolate melting on my fingers that in that moment great pleasure was indeed experienced. The difference is quantity, and again, proportion plays a role. A savvy chef will make food for people, real humans who have a waistline and wish to keep it, but at the same time also want to taste delicious food. In other words, the piece of chocolate at night will not ruin your diet. In fact, if it is quality chocolate (preferably dark), with 60% or more cacao, it will help your overall health. Eat away (just one though, but that is all your tastebuds will want).
8. Take your time
Eating while you drive, while you walk, while you work, while you do anything else besides talking with your dinner companions prevents not only the opportunity to be mindful of what you are eating but also the ability for your body to recognize when it is full. Again food is a significant component in our lives as we cultivate a way of life that is full of quality and appreciation and beautiful moments. And while food isn't the center, it shouldn't be looked at as a boorish necessity to fuel us.
9. Prepare real food, eschew processed and invented foods
Another difference in the French approach to eating versus American and even English cultures is how often we cook our own meals. When we make our own meals, we are aware of what we are eating. And when we are aware of what we are eating, we can choose to cook with food that will heighten the quality of our life rather than inundate us with, for example, constant additions of sugar. As my palette matures and I begin to seek out natural flavors and appreciation of seasonal produce, I find myself noticing sugar in food that has no need for it such as thus choosing to refrain from eating it or seeking out more healthy options (such as
Portlandia Foods' organic ketchup)
.
10. Make the visit to the market an enjoyable ritual
One of my bi-weekly routines is visiting the farmers market (when the seasons permit) and my favorite grocery stores (seen below is my visit last week to Trader Joe's - flowers are always on my list). I truly enjoy bopping into the store with my canvas bag with
my list in tow
and being part of the community experience of choosing food to fuel my life and savor each day. Such a concept may at first sound frivolous, but we don't enjoy our everyday routines, what are we enjoying? Life is made up of countless conscious and unconscious routines. Why not make as many as you can as enjoyable as you can?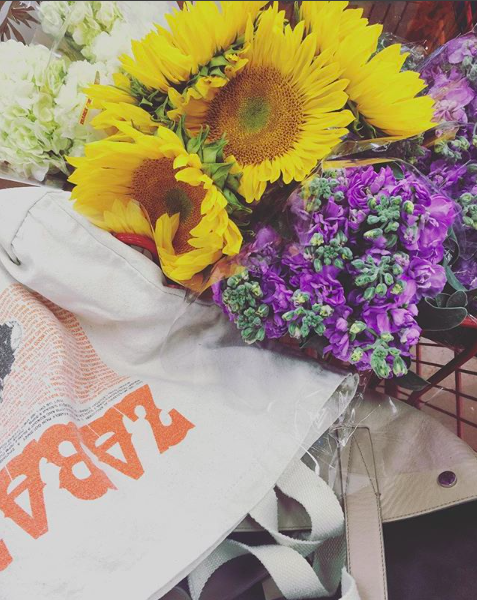 11. Good fat is good for you
Yes, many have questioned the French Paradox (eat seemingly food such as cheese, chocolate and drink wine, yet still stay healthy and thin), but while their obesity rate has inched up due to outside influences (namely the United States' marketing campaigns for processed foods), they continue to eat differently by and large. In fact, 89% of the 2600 French people studied in the British Journal of Nutrition reported eating full fat cheeses. Why? Satiation occurs and the boy seeks out less food to feel full. As shared by
Lisa Sasson
, a clinical assistant professor of nutrition at New York University's Department of Nutrition, Food Studies, and Public Health and a registered dietitian, is "The magic of the French diet, for example, is they still eat whole foods and eat more vegetables than we do. Yes, real food. Not fat free cheese."
12. Keep it simple and eat the basics, just keep it real
I was recently listening to an episode of
Christopher Kimball's Milk Street Kitchen
, and a great piece of advice was shared about how to learn how to cook well: Master 10-15 recipes you love and learn them by heart. I do agree with this piece of advice, and I also have found that if you master the basic concepts of fundamental recipes (how to create the aromatics for a savory dish,
how to roast vegetables
, how to make pesto, how to create a basic sauce, etc.) you can then play with these skills and use the ingredients you have on any given day. Part of the reason I made
this list for TSLL Épicerie
(episode #109) was so long as you have these ingredients on hand at all times, you will be able to make any basic recipe at any given time, regardless of the season (all you have to do is add the freshest seasonal ingredients you find at the market). Knowing how to cook a simple chicken breast so that it is flavorful and moist is a dish you can make again and again and again, changing the flavors up each time and pairing with the freshest vegetable in season.
13. Enjoy wine as a partner to elevate the meal
14. Feeling hungry is not bad for you
Last but not least, the French do not snack (unless you are a child and then after school at around 3 or 4 the children enjoy their
le gouter)
. Allowing yourself to feel hungry, not starving, not famished so as to be fatigued, but hungry is a good sign. In fact, when I wake up in the morning, I hope I do feel hungry as it means my body is ready to eat rather than just eat because it is time to enjoy
petit déjeuner
. How can you ensure you won't become hungry too soon? Eat well when you do sit down for your meals. Eat well-balanced, yet satiating food. Enjoy eating, take your time and be aware of what you are eating and let go of feeling guilting about eating. An important part of the process of developing eating habits that work for us and feed our bodies well is to pay attention to how the food we eat makes us feel. Case in point,
at Coquine
, with a brioche shrimp toast as an appetizer, poached Monterey Bay squid and Black Cod (two dishes for two people) for the entrées and Benne Seed Pavlova for dessert, I wasn't full, but I was absolutely satisfied (and the cookie to enjoy on the walk home, as mentioned above, added a sweet punctuation of deliciousness to finish the night). The flavors were thoughtful, and the evening was memorable due to the company, the ambiance of decor and fellow guests as well as the knowledgable the wait-staff.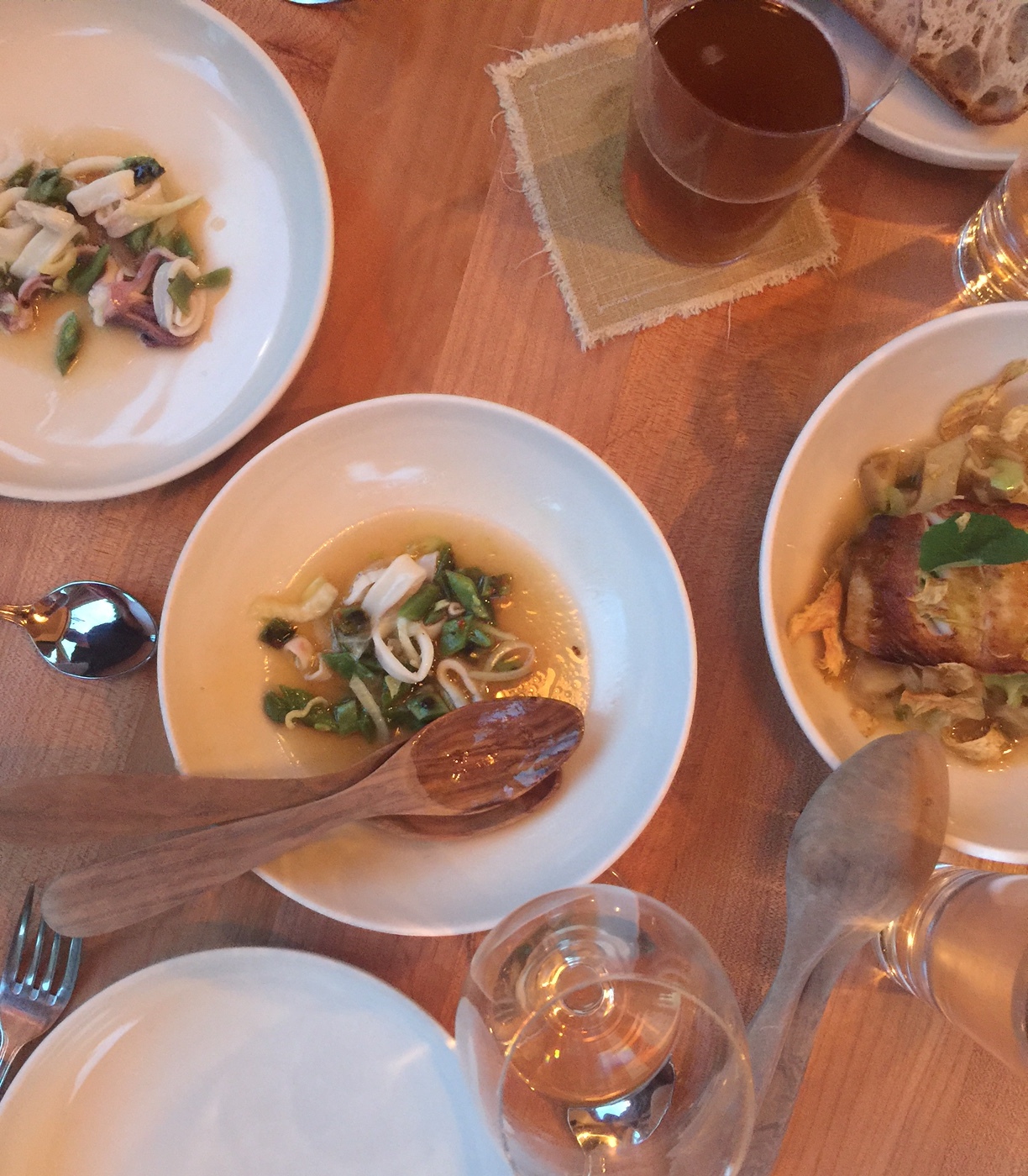 ~the entrées at Coquine, as described in the above text~
Fearing food is to fear life. Food is what gives us life or if thoughtlessly approached, is what can shorten our lives. Why not discover the basic tenets of good eating (see below for posts to get you started or to reaffirm what you already know) and come to understand the simply luxurious approach to food which is inspired by the French:
quality over quantity and never deprivation, only moderation.
~SIMILAR POSTS YOU MIGHT ENJOY:
~Why Not . . . Learn How to Cook?
~Why Not . . . Feed Your Body Well?
~Why Not . . . Keep It Simple in the Kitchen?
~10 Simple Ways to Live Healthier
Petit Plaisir: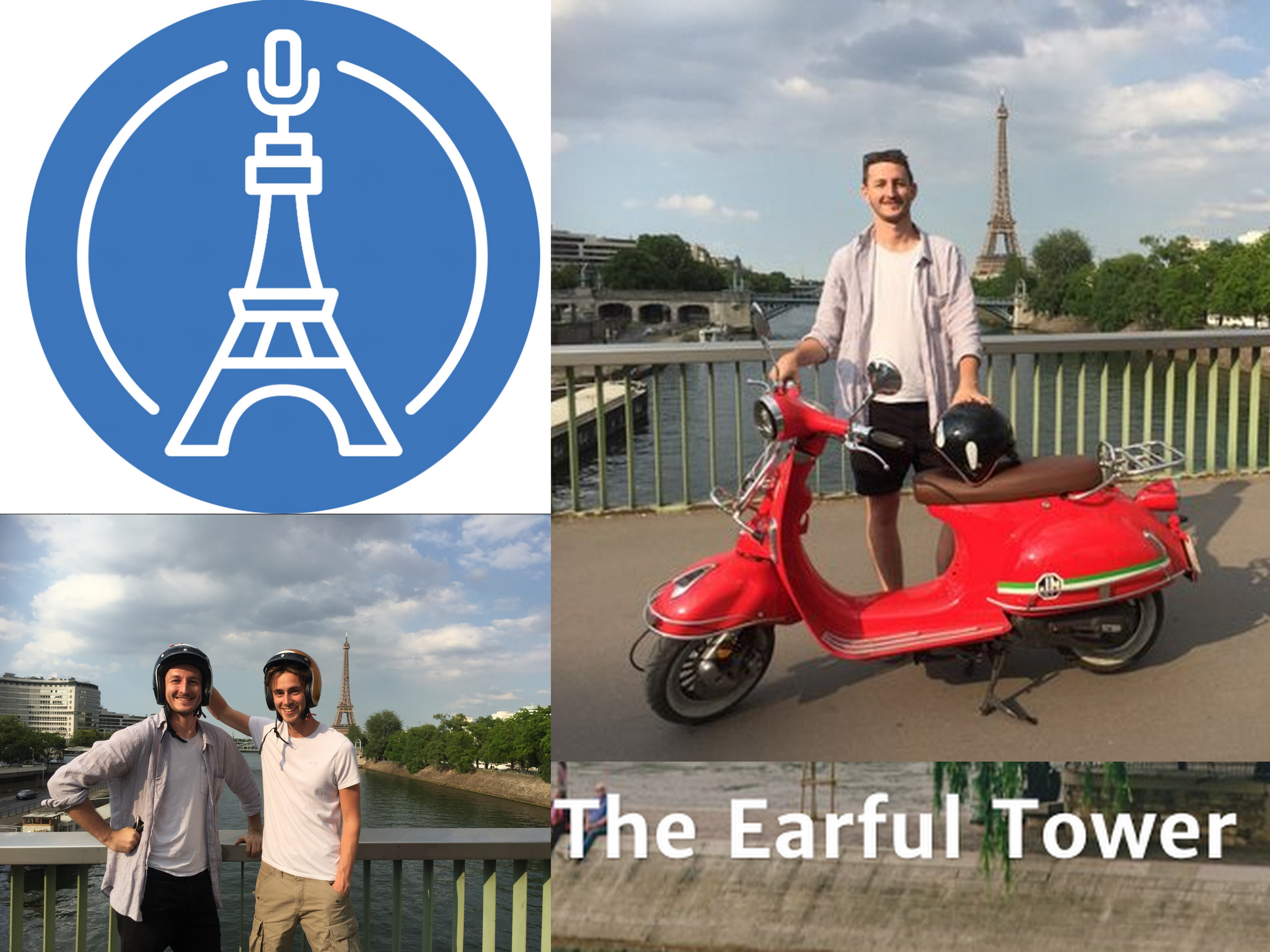 ~Read or Listen to past French-Inspired podcast episodes of The Simple Sophisticate below:
~
Episode #4
- 10 Ways to Unearth Your Inner Francophile ~
Episode #32 -
The Francophile's Style Guide: The 14 Essentials ~
Episode #144
- 20 Ways to Incorporate Your Love for the French Culture into Your Everyday Routine ~
Episode #157 -
Liz Burgerol of The Hot Sardines shares her thoughts on the differences between the French and American cultures SaveSave SaveSaveSaveSaveSaveSaveSaveSaveSaveSaveSaveSaveSaveSaveSaveSaveSaveSaveSaveSaveSaveSaveSaveSaveSaveSaveSaveSave SaveSave
Download the Episode
Download the Episode
---