Mon, 5 November 2018
232: 28 Life & Style Tips from a Parisian Woman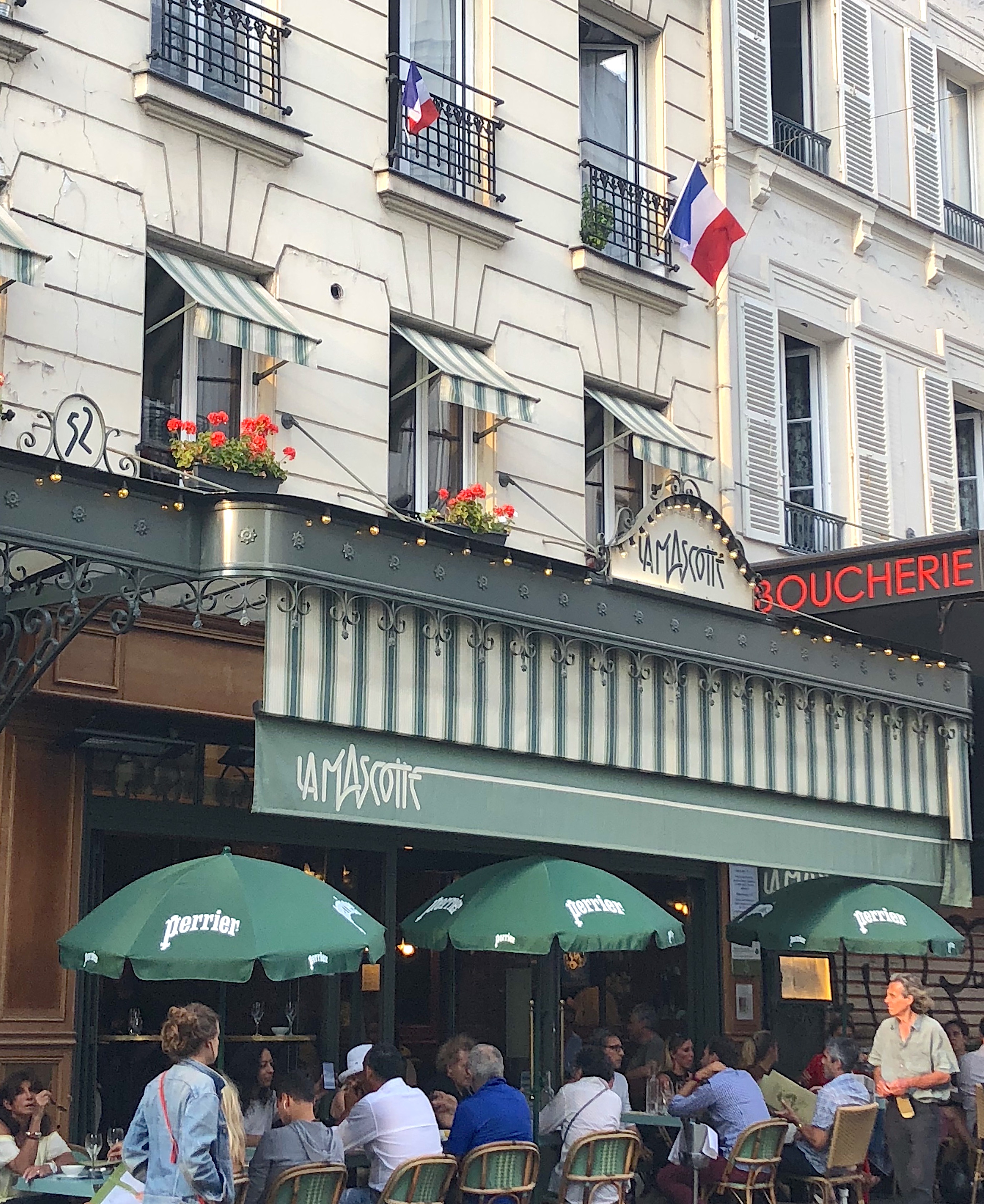 "Becoming Parisian is possible, but remaining Parisian is an art." —Nathalie Peigney, author of Sophie the Parisian: Style Tips from a True Parisian Woman
To spend time in Paris is to spend time in a city with a feminine energy. Simply the proper article spoken when saying the city of Paris is la ville de Paris which is feminine.
But what exactly does that mean? And we should ask, does it mean anything at all? Perhaps it simply gives us permission to embrace and explore our emotions whatever they may be, to consciously take pleasure in the beauty that surrounds us either natural or architectural, but regardless of masculine or femininity, Paris is a city to embrace but at the same time let go of must-dos, have-tos and instead enjoy what surrounds you from the energy of the people, the energy of the history that engulfs you ever so, but consistently so ubiquitously and to savor the baguette in the morning by tearing off the end and enjoying it on the way back to your apartment, lingering for a long lunch and dawdling along the cobbled streets as you explore a new-to-you arrondissement.
In today's episode, a new book that was recently released, Sophie the Parisian: Style Tips from a True Parisian Woman offers detailed insight into ways to infuse your own life, no matter where you may live, but especially if you visit and most definitely if you move to Paris, with daily habits and rituals that will enliven the everyday moments and bring a little Parisian charm to your way of living.
1.Invest in your personality, knowledge and understanding of the world. True fulfillment does not reside if paying attention to and perfecting one's appearance. Rather, investing in developing our inner beauty is key. In stage of life, knowledge of the world and one self cultivates charm, intrigue and true beauty.
2. Enjoy Apero Time (Aperitif)
3. Have a love affair with a quality handbag. Be practical in your selection, but don't be afraid to invest
4. Wear a leather ballet flat
5. Choose quality essential items for your wardrobe. Have few, but purchase investments that will last. Investing does not mean you have pay full price. Set alerts for sales on the designer labels you love, shop consignment, even visit second-hand shops that sell quality, well-made items. From trenches, to ballet flats, to blazers, cashmere sweaters, and a classic marinière striped shirt.
6. Hop on a bike.
7. Choose black. It goes with everything.
8. Then, choose navy.
9. Find a favorite cafe and frequent it regularly for an escape from the day and to watch the world pass by.
10. Remember to end your meals with cheese
11. Only artisanal made croissants s'il vous plait.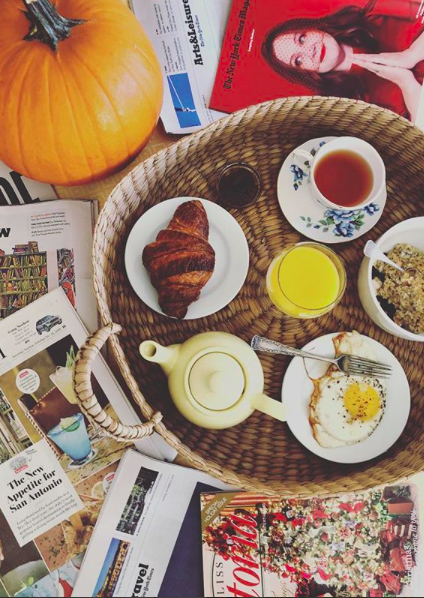 ~a croissant from
Foxtail Bakeshop
~
12. Adhere to good health practices: Eat well, mainly colorful food, abstain from processed foods like white flour and sugar and exercise regularly.
13. Dress with simple sophistication
~Check out TSLL's Signature Style posts
14. Don't follow trends, cultivate your own style
15. Thoughtfully select flowers that you love for your home. White flowers have been shared by florists to be the top color choice in Paris.
16. Use fewer, yet better and seasonal ingredients to enable the ingredients to sing.
~Check out The Simply Luxurious Kitchen - Seasonal Fare to Elevate the Everyday Meal
17. Skillfully blend classic and contemporary interior design. And be sure to infuse a bit of yourself into the furniture and decor choices as well.
~episode #228, 21 Parisian Decor Ideas from Ines de la Fressange's new book
18. Speak your mind. Have an opinion.
19. Buy beautiful, lace lingerie for you, as well as classic lingerie.
~episode #42, Why Not . . . Create a Capsule Lingerie Wardrobe?
20. Simple make-up, but yes, make-up to enhance your natural beauty
21. Wear high quality marinière tops from Petit Bateau, Saint James, Lux Amour.
22. Visit the farmers market on the weekend (or during the week when the schedule allows), to eat well and rejuvenate your diet
~How to Make the Most of Your Visit to the Farmer's Market
23. Visit the great exhibits of the moment. Become a connessoir of your city's history, art and talents.
24. Master the classic favorite moules marinières (et frites!)
25. Classic, natural, simple, manicured nails
26. Add some red to your life - a red lip, a red blouse, a red pencil skirt, something red.
27. Make time to watch the sun set.
28. Have a simple, classic vinagriette recipe memorized
~Check out Shannon's vinagriette recipe in the first episode of The Simply Luxurious Kitchen
~Order TSLL's new book Living The Simply Luxurious Life: Making Your Everydays Extraordinary and Discovering Your Best Self
Petit Plaisir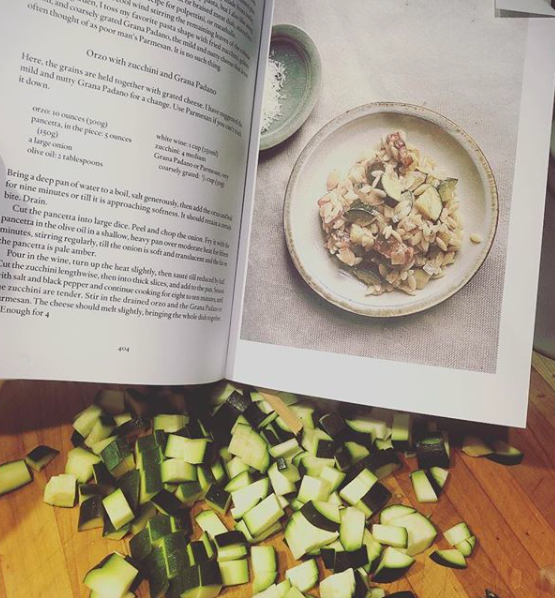 Sponsors for today's episode:
Holly and Tanager, The Professional: Backpack Purse

Save 15% off your first order with promo code SIMPLE at checkout
---