Sun, 11 November 2018
233: Inslee Fariss, Manhattan based Artist & Illustrator (and the talented woman behind all of TSLL's artwork)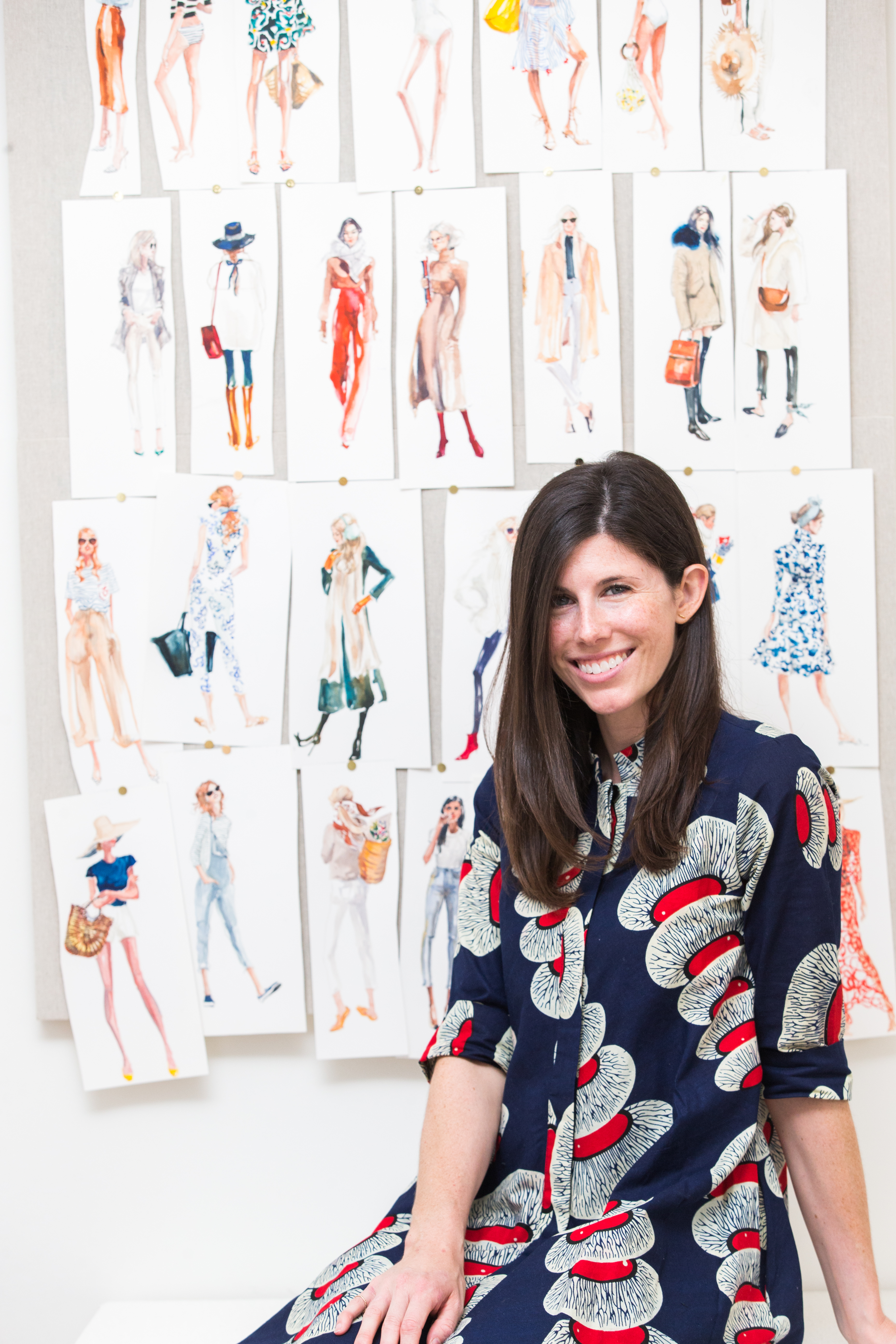 "I see inspiration everywhere - from the fashion flitting past as I am crossing 7th Avenue to the overgrown flowers exploding from the window boxes of the brownstones of the West Village to the monkeys blinking back at my son and me as we wander through the tropical zone of The Central Park Zoo. It is all waiting to be painted. I often feel giddy, dizzy, overwhelmed by all that there is to paint." —Inslee Fariss
In February 2011 I first came across the watercolor fashion illustrations by Inslee. At the time, my blog was just over a year old, and I was looking for a way to put my signature on the heading. With four images including one of Sarah Jessica Parker in a favorite final scene of SATC, one of Ines de la Fressange and yet another one of Henry Bendel's illustrations of stylish women, I reached out to Inslee who was in Washington D.C. at the time. In a matter of two weeks, after a couple of emails back and forth and one phone call, the first TSLL woman was complete, and I was over the moon (see the woman below in the white dress with red clutch (center)).
Since our first collaboration, Inslee's painting career has blossomed, and she has been living and working in New York City with a studio in the West Village. Painting for Rachel Zoe, working with Elizabeth Arden and many other well known names, she also works on private commissions, some for businesses like TSLL and many for personal stationery, imagery, etc.
As you will hear in our conversation in today's episode of the podcast, she shares her journey to finding what working environment works best for her to create regularly, how and when she knew she had a gift, as well as how one of her figure drawings (nude silhouettes) ended up being purchased by the now Duchess of Sussex (Meghan Markle).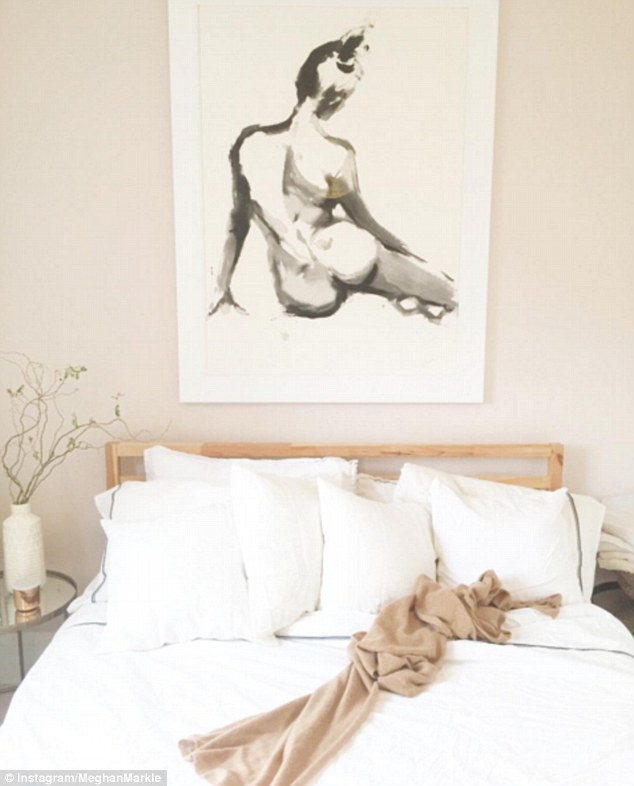 ~Inslee's illustration purchased by Meghan Markle as discussed on today's episode~
Her observations about enjoying the everyday, what it feels like being a mother to her 17-month-old boy Jackson and where she finds inspiration for her annual calendar are also topics that she talks about.
Since 2011, I feel extremely fortunate to have received 15 exclusive, commissioned illustrations for the blog (12 of which appear in TSLL's 1st book, one which was created for my teaching blog and the final two which appear on TSLL's new book - Living The Simply Luxurious Life and the blog's header). All of the illustrations are below.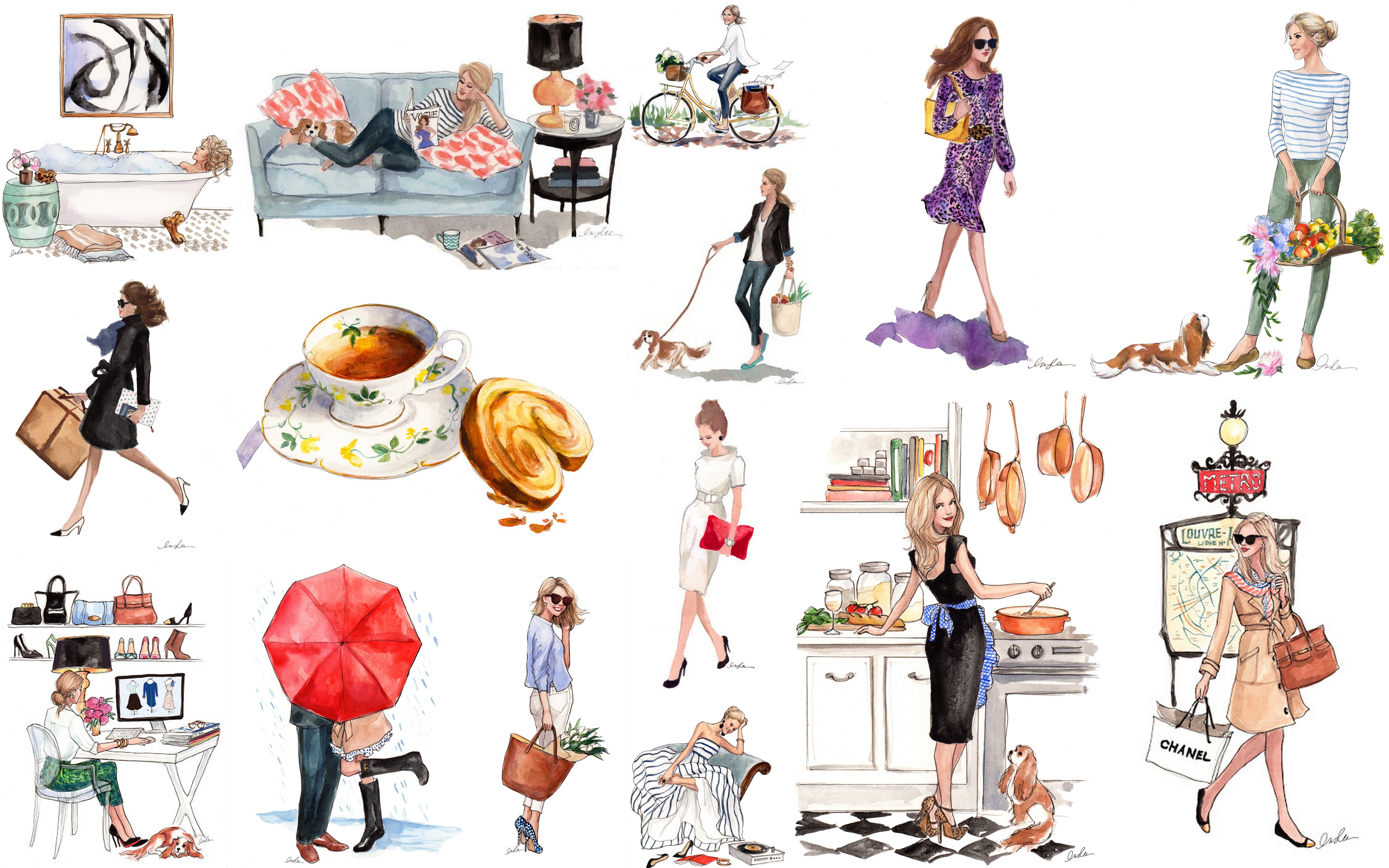 As we discuss in today's episode, one of her amazing talents is to create what her customers are envisioning in their minds. She brings to the canvas her knowledge of fashion and style, the human body, as well as the observations of everyday life that we may dismiss or take for granted, but when appreciated can enliven the quotidian moments more than we might have imagined.
Be sure to stop by Inslee's website, shop her recent launch of the 2019 desktop and wall calendars (Book Worm & Botanical) as well as her newly launched 2019 Planners complete with exclusive illustrations and beautiful leather binders from Neely & Chloe (the steel blue one has my eye, but there are more beautiful colors available). You can also shop prints of her illustrations and contact her for a commission project.
As was mentioned in the episode, her Instagram (especially her Stories) will brighten your day. (follow @inslee).
Lastly, I want to extend my deep appreciation to Inslee for being a guest on The Simple Sophisticate. Until our next collaboration together!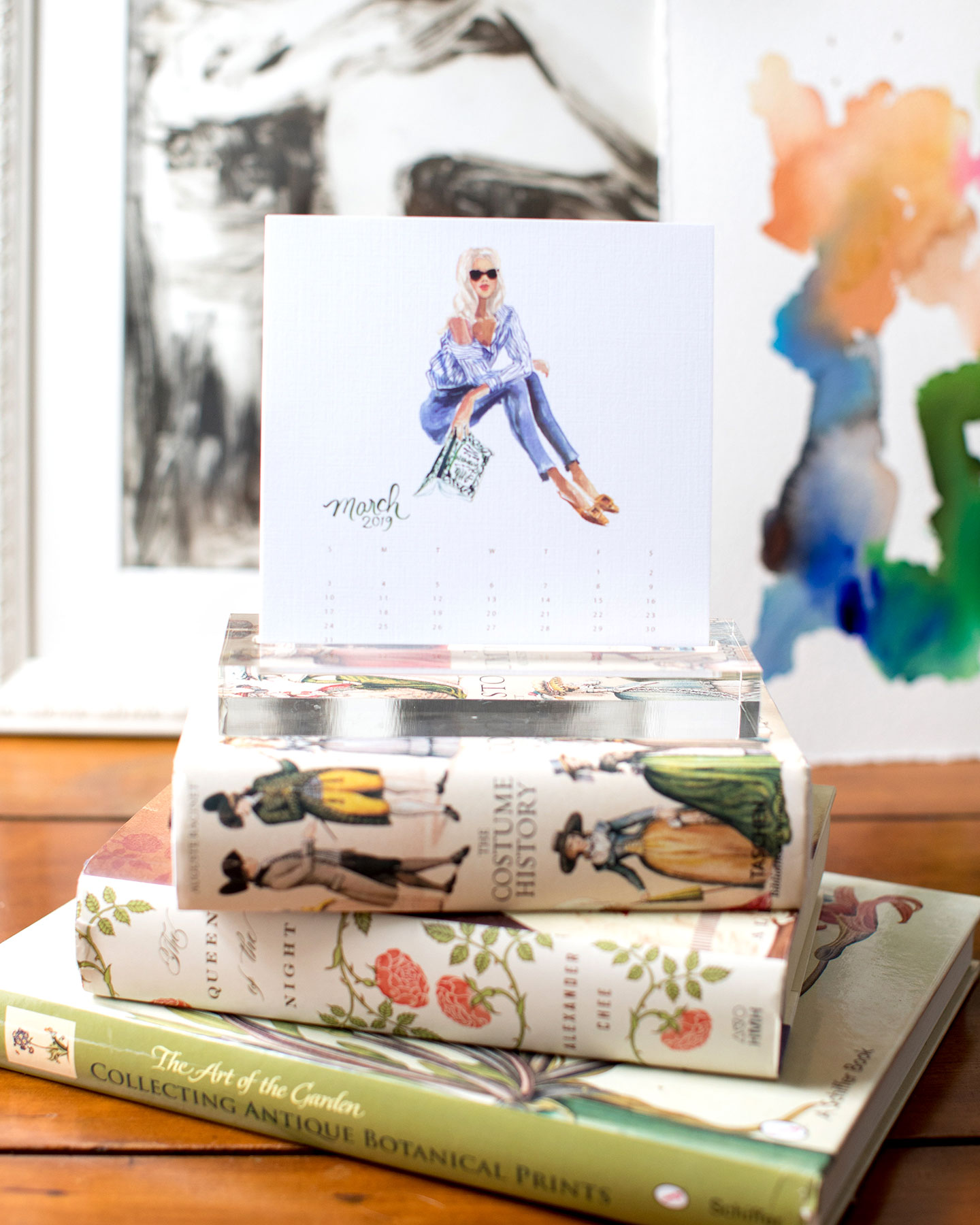 ~2019 Book Worm desk top (March)~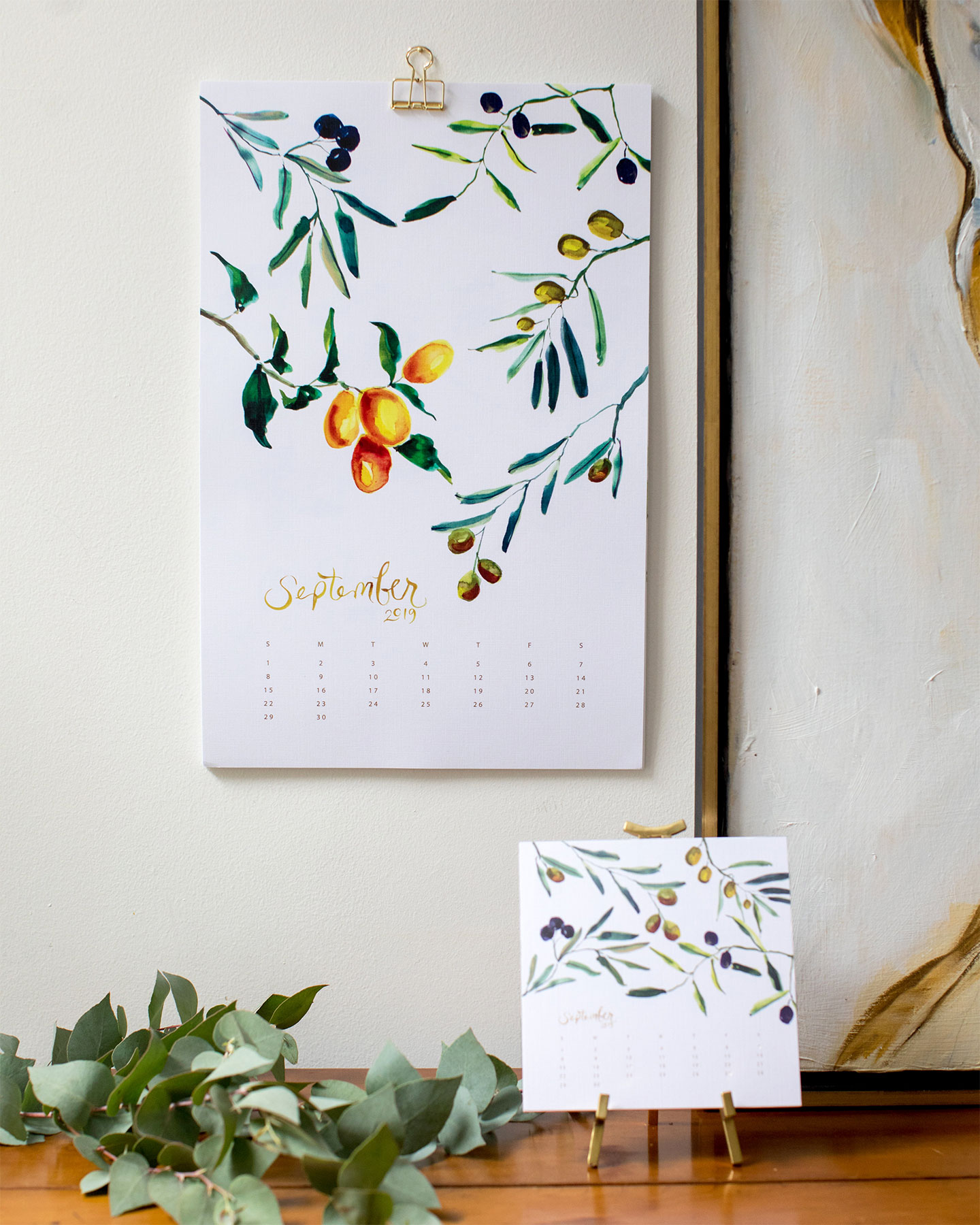 ~2019 Wall and desktop Botanical calendar, September~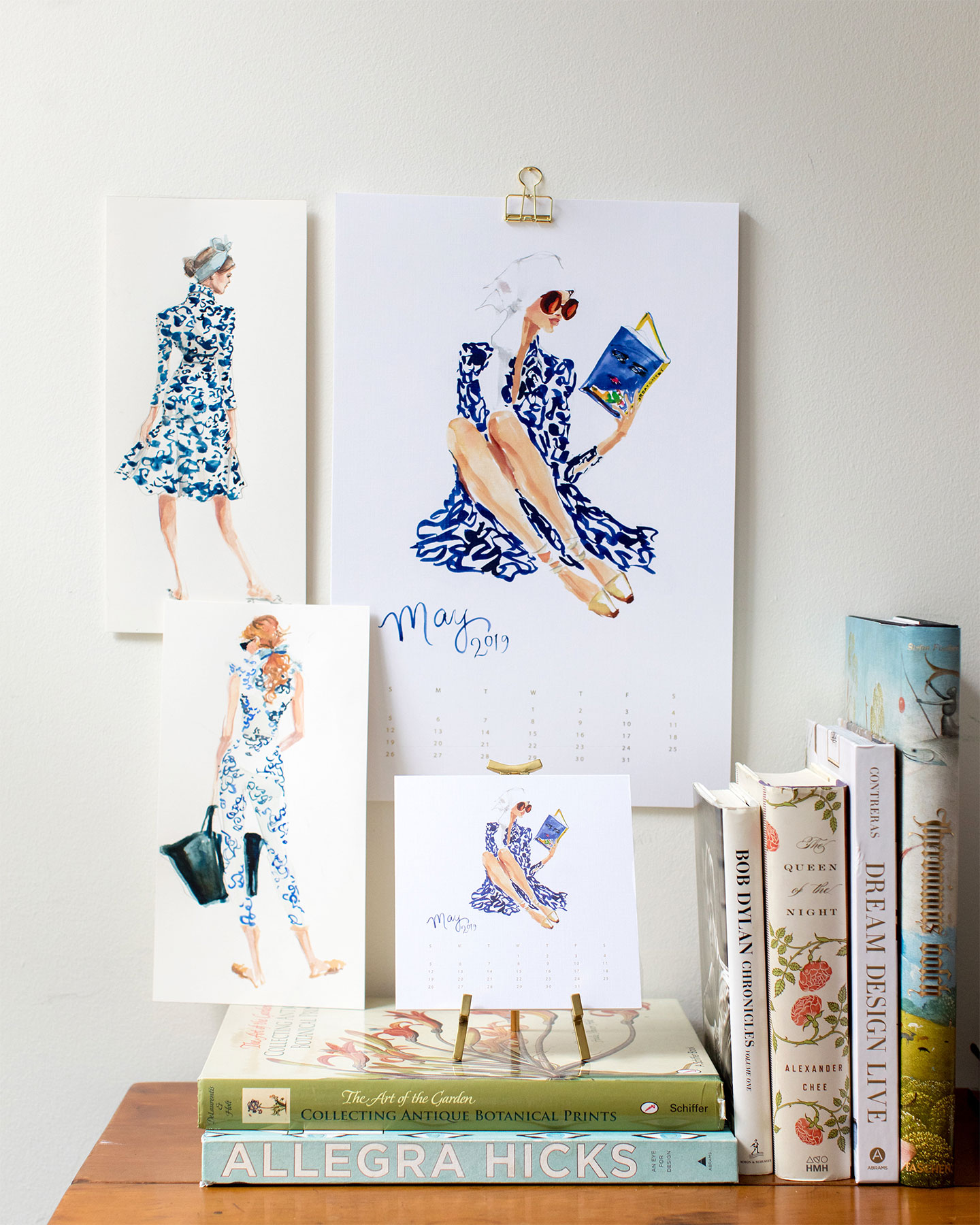 ~2019 Desktop and Wall Calendars, May~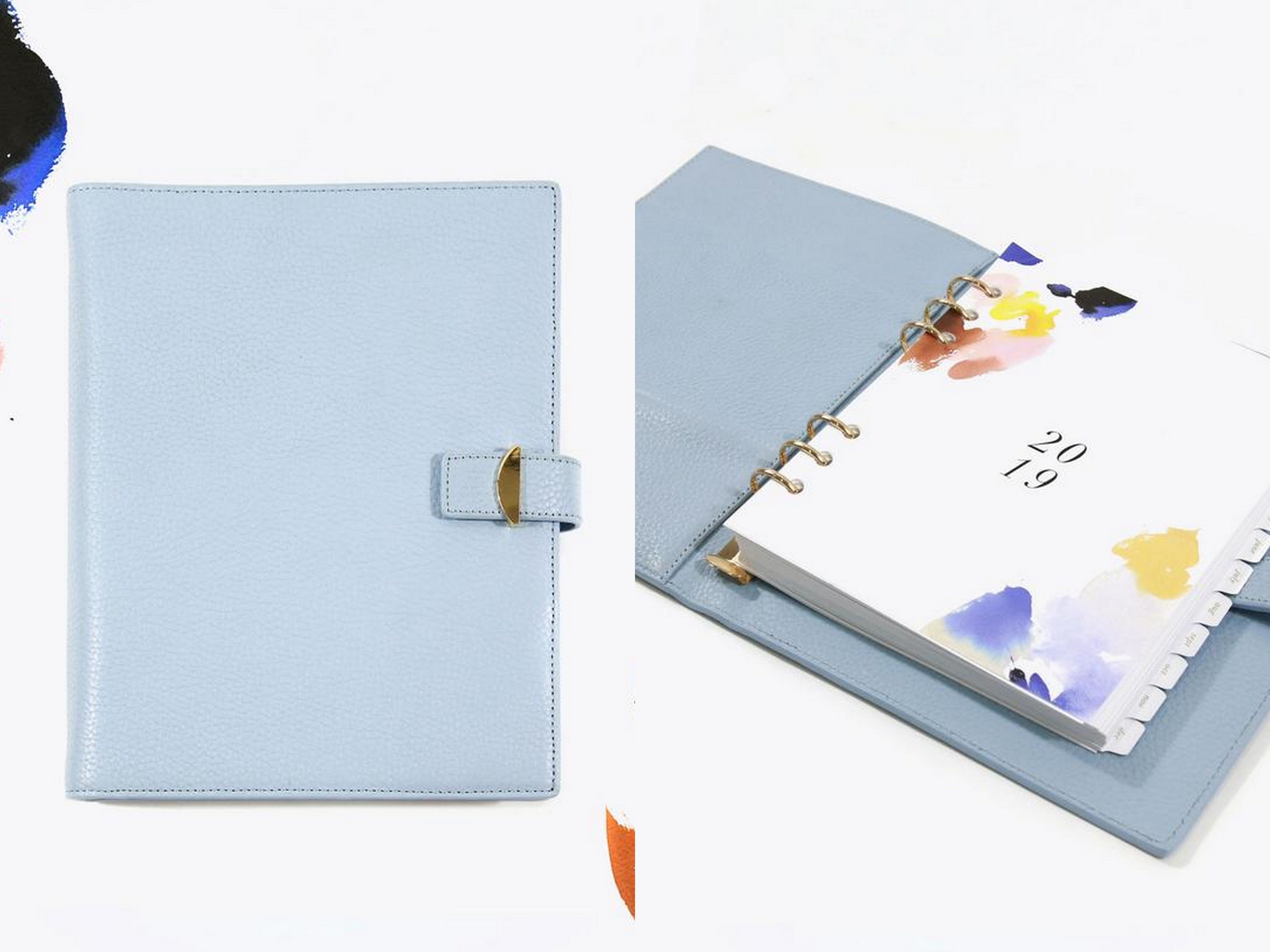 ~Steel Blue Planner and binder~
~The Simple Sophisticate, episode #233

SIMILAR EPISODES YOU MIGHT ENJOY:
Sponsors for today's episode:
Holly & Tanager, The Professional: Backpack Purse (check out the video below)

promo code SS – to start your free 7-day trial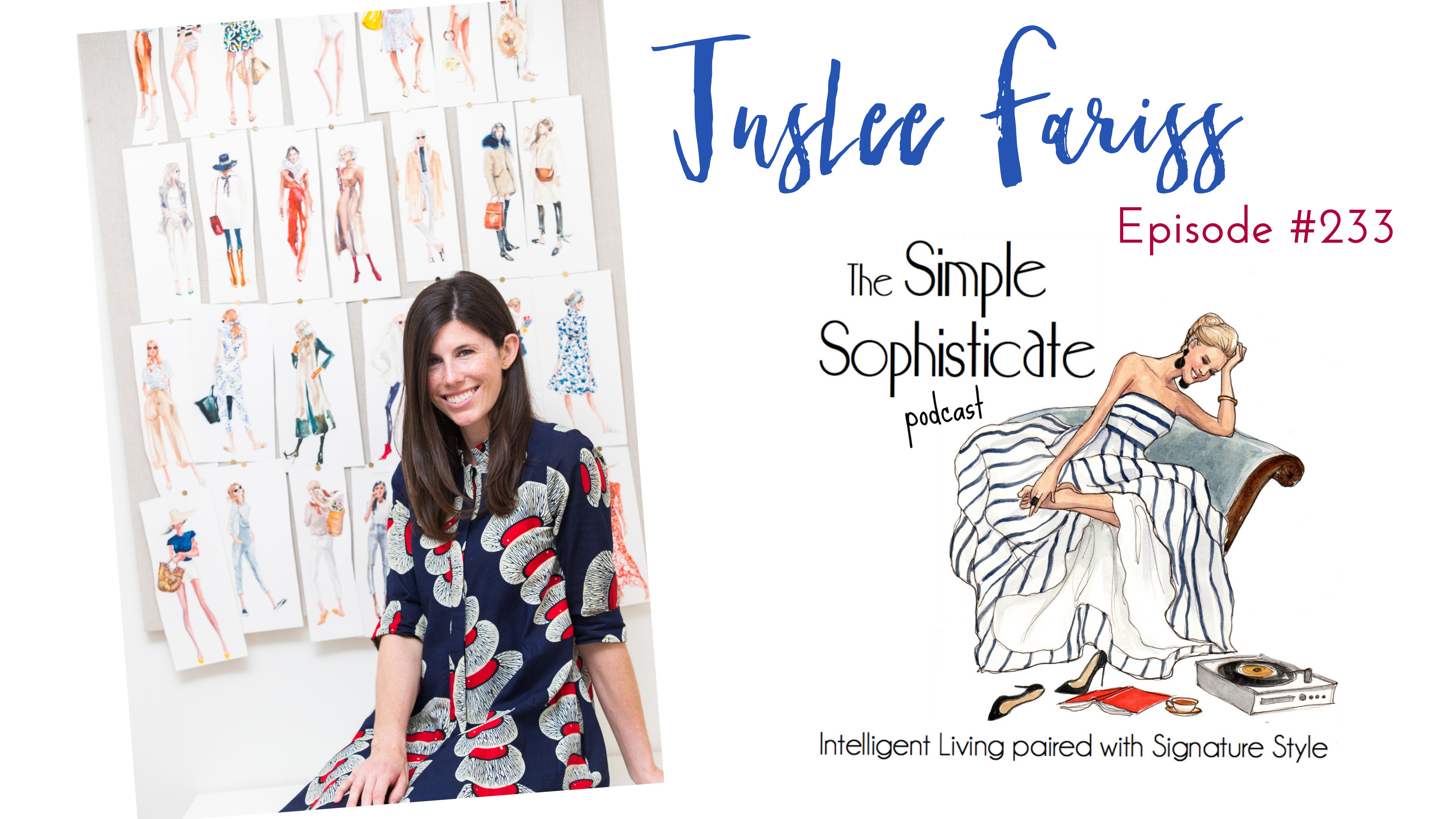 ---