Sun, 6 January 2019
242: 31 Ways to Practice True Self-Care and Exponentially Improve the Quality of Your Daily Life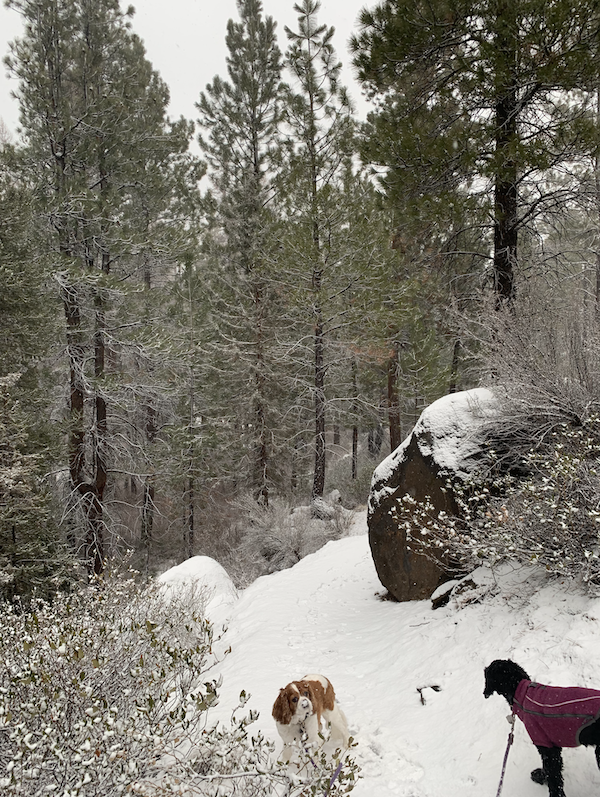 If you Google "self-care", more than two billion posts, articles, books and videos pop up. For a variety of reasons, many valid, self-care is topic of discussion in the world, and the reality that stress levels in America have increased for the first time in 10 years is evidence that perhaps we all would benefit from understanding the value of proper self-care.
The topic is something that is indirectly discussed here on TSLL blog and the podcast since both were founded. But today I wanted to dig down to understand what self-care is and the benefits of incorporating it regularly into our daily lives.
The Oxford Dictionary defines self-care as "to preserve or improve one's own health", and while often self-care is explained as being free and easy, the truth is, real self-care is not initially easy if we haven't incorporated it into our lives properly. Eventually, it will become habituated, but with any new skill we are choosing to bring into our lives, there is a period of struggle, of frustration.
Mary Beth Janssen describes in her 2017 The Book of Self-Care, "No amount of massages, hot baths, aromatherapy, healthy food or exercise will sustain us over the span of our lives if not experienced from the layer of our being that is pure consciousness." In other words, there is deeper work that needs to be done, but we can still incorporate these surface, pleasure-finding practices into our self-care regimen.
True self-care enables each of us to attain optimal well-being, thus the opportunity to practice the art of living well, a fundamental component of living simply luxuriously. Again, Mary Beth Janssen: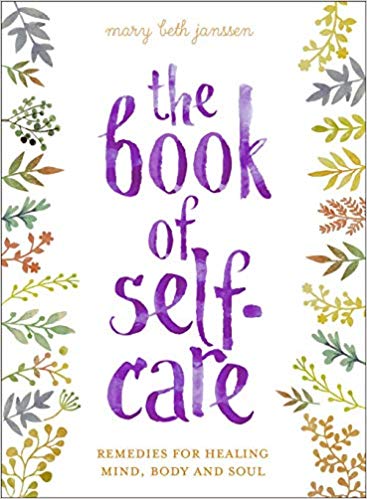 "Self-care is the ultimate healing mechanism for wholeness in mind, body and soul . . . preventative health care at its best."
How do we pay attention and practice optimal well-being? Let's take a look.
1.Start with getting to know yourself.
~Why Not . . . Get to Know Yourself?, 3-part series
2. Practice Self-Compassion
As human, Janssen reminds, "Beyond basic physiological needs, fundamental human needs are for attention, affection, appreciation and acceptance". In summation, we all need love, and that includes self-love.
~Why Not . . . Have Self-Compassion?, episode #122
3. Refrain from letting your emotions run your life
Our perceptions of the world, of those around us and of ourselves are powerful. When we change our mind, our thoughts, our understanding, we truly can change our world.
~Emotional Intelligence: A Crucial Tool for Enhanced Quality in Work and Life, episode #140
4. Choose to understand the Ego's role in your life
There are positive effects of having an Ego - "when in higher states of consciousness, [it] ensures that our basic needs are being met so that we may fulfill our life's purpose", but it can act as a result of fear. When we feel we are losing control, power or needs, but does not have approval from the external world, it can get nasty.
5.Choose to respond, rather than react to daily events that are unexpected and unwanted.
~Responding vs. Reacting: The Difference, episode #145
6. Practice being present each moment - improve your mindfulness
~11 Ways to Live More Mindfully
7. Cultivate daily, weekly, monthly, seasonal and annual rituals
~Living The Simply Luxuirous Life: Making Your Everydays Extraordinary and Becoming Your Best Self (Nov. 2018)
8. Spend time in Nature
~Why Not . . . Spend Time in Nature?
9. Create
In the kitchen, in the studio, on the dance floor, on the computer, in your home, in the museum, you get the idea.
10. Celebrate seemingly ordinary events that truly are extraordinary upon closer inspection
The changing of the seasons, mini and major life milestones
11. Practice compassion
A study by the National Institutes of Health in 2015 revealed that "brain imaging shows how the practice of compassion stimulates the same pleasure centers associated with the desire for food, water and sex."
12. Understand the detrimental power of stress and change what creating the distress
Janssen points out that stress is "triggered by the body's instinct to defend itself - the 'fight or flight' response", but if we leave this feeling unchecked and allow it to become a regular state, distress accumulates and then a long stretching list of chronic and acute diseases can follow. Eliminating distress is in fact preventative health care. And thus, it is self-care.
Remember #5 and practice responding rather than reacting as when we react, the potential for our stress to rise increases.
~Why Not . . . Avoid Unnecessary Stress?
13. Schedule regular time to rejuvenate
14. Become a regular journal writer
~Why Not . . . Journal Regularly?
15. Practice regular meditation
As talked about before on the blog and in my recent book, mediation is a powerful skill, and often one that is misunderstood to those who have yet to understand what it truly is. First of all, I too used to be one of those who misunderstood meditation. I used to errantly believe I had to stop my thought, not think at all. This is absolutely incorrect. Meditation, is the ability to "observe our thoughts, breathing with them, allowing them to happen without judging, believing, arguing or interacting with them." And with regular practice, Janssen states, "you learn to interrupt conditioned behavior —the habitual reactivity to our thoughts . . . observing our thoughts allows us to interrupt this process."
16. Stay hydrated
Place a reminder on your phone four different times each day to remind yourself to drink 16 ounces of water (2 cups). If you adhere to this schedule, you will meet the recommended 64 ounces of water a day.
17. Improve time management
Instead of simply rearranging what you do, eliminate what are no longer priorities in your life.
~Time Management: 13 Habits that Make My Life Run More Productively, episode #114
18. Enjoy regular, deep nights of sleep
~Why Not . . . Get A Good Night's Sleep?
19. Cultivate an environment - home, work, personal - of support, optimism and respect
20. Enjoy eating well and with the seasons
~The Simply Luxurious Kitchen - Seasonal Meals to Elevate the Everyday
21. Let go of what you cannot control
~Why Not . . . Let Go? 27 Things to Bid Adieu
~Understand This Tricky Paradox of Control in Order to Improve Your Life, episode #226
22. Play a lot! In other words, exercise, but change the term you use to describe it it.
23. Set healthy boundaries
Boundaries exhibit self-awareness of what you need to live well, productively and feel respected and loved. Cultivating healthy boundaries involves being able to say no without apologizing, and doing so in a non confrontational manner. Read more about how to set boundaries and why they are vital to building a life you love living and relationships that are strong, loving and full of mutual respect.
"Remember, when you claim your boundaries, you're not defining, attacking or judging someone as a person. Rather, you are defining a behavior that needs to change for you to feel comfortable. This is the boundary."
~A Powerful Couple: Boundaries & Vulnerability, episode #126
24. "Express gratitude to those who respect your boundaries"
25. Understand what mindfulness is and practice
"Live life from [your] depths", not on the surface. In other words, don't be dependent upon outer circumstances for your happiness. In fact, that is what happiness is - "hap" is the Old Norse (medieval Norwegian language) for luck. Instead, find your calm, your contentedness, from within. I loved this quote that was shared in the book, so I want to share it with you:
"There is pleasure in being in a ship beaten about by a storm, when we are sure that it will not founder." —Pascal
26. Become "Mindfully Curious"
Another way to become more present in your everyday is to practice the term coined by Janssen, "mindful curiosity". Let your youthful, playful side come forth. Stop editing yourself and experience what is right in front of you and all around you. See the beauty, see the awesomeness and celebrate it in your own way.
~This week's Petit Plaisir exemplifies the act of being mindfully curious.
27. Slow down
~10 Life Lessons from Provence: Slow Down & Savor the Everyday
28. Discover the power of the colors that surround you and welcome more natural light into your world
29. Limit or Eliminate exposure to upsetting imagery and events and people
30. Continue to be a forever learner and become okay with not knowing
31. Heal what hurts
"If you want to change your thinking, heal your heart." Understand how to be emotional intelligent.
Self-care is mandatory, not a luxury. When we choose to regular practice self-care we are being respectful to ourselves, but also modeling to others' that they too are worthy of the same kindness. And when we practice kindness, receive kindness and understand what true kindness is, we can better extend it to others without expectation and we can recognize unkindness and walk away as a means of being respectful to ourselves.
As a new year begins, why not strengthen the foundation of what will enable you to be your best self, but enjoy your everyday all the more and thus create a life you love living and sharing with others?
~SIMILAR POSTS/EPISODES YOU MIGHT ENJOY:
~16 Ideas for Simple Everyday Self-Care, episode #227
~The Art of Savoring: How to Invite the Skill of Savoring Into Our Lives, #213
~Learn How to Truly Savor Everyday MOments & Watch It Elevate Your Life, episode #163
Petit Plaisir:
~Queen to Play (Joueuse)
~based on Bertina Hendrich's novel The Chess Player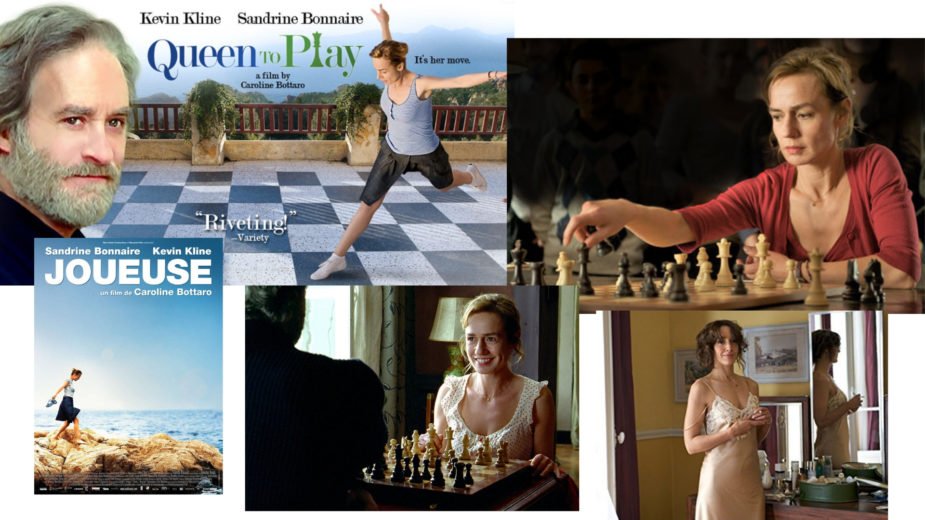 ~The Simple Sophisticate, episode #242
Image: The boys and I captured on her walk in the falling snow yesterday via Instagram (@thesimplyluxuriouslife)
---