Mon, 18 November 2019
268: M. L. Longworth Talks Provence during the Holidays, Favorite Cookbooks and Her New Provençal Mystery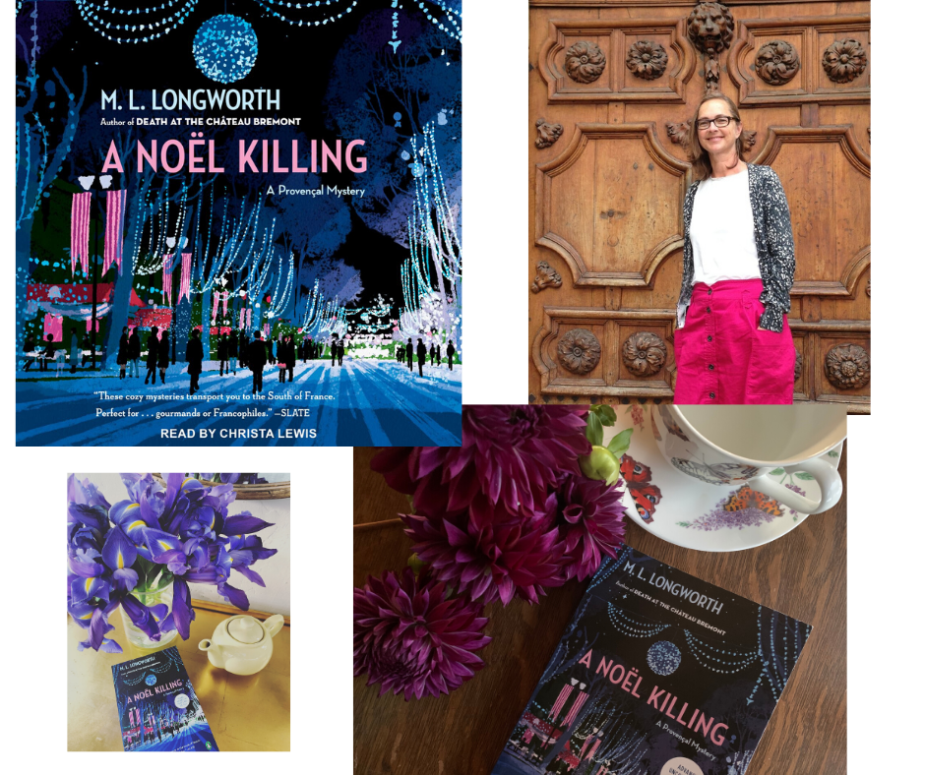 Today's episode is my recent conversation with returning guest M.L. Longworth. Her latest mystery in her Provençal mystery series became available to readers last Tuesday, and it is the eighth in the Bonnet and Verlaque series: A Noël Killing.
Having had the opportunity to read and having thoroughly enjoy the book earlier this fall, I invited her on the show again to talk about the book and so much more. After all, France, and specially Provence, is a place TSLL readers are quite fond of along with myself, and why not learn more about this special place on the map from someone who has called it home for more than 22 years!
For the first time, the plot is set during the winter holidays in Aix-en-Provence, which prompted me to ask a handful of questions about Provence during this festive time of year.
Of course, food was the topic of a more than a few questions, and Mary Lou generously shares her go-to Provençal cookbooks as well as recipes she enjoys making for her family and friends and items she looks forward to purchasing from the artisanal shops during the winter season.
A Noël Killing is a true delight of a Provençal mystery that is cozy in all the right ways, and keeps you on the edge of your seat wondering who will turn out to be the culprit behind the unexpected murder. Be sure to tune into our conversation, and do not forget to discover her Petit Plaisir which is shared at the end of the episode: It is simple and lovely, as well as an inexpensive daily routine that will take the definition of simple luxury to the next level during this special time of year, put perhaps year-round too.
Links mentioned during the show:
~Listen to more French-Inspired episodes of The Simple Sophisticate here.
---