Sun, 21 November 2021
317: How to Handle Travel Plans that Go Awry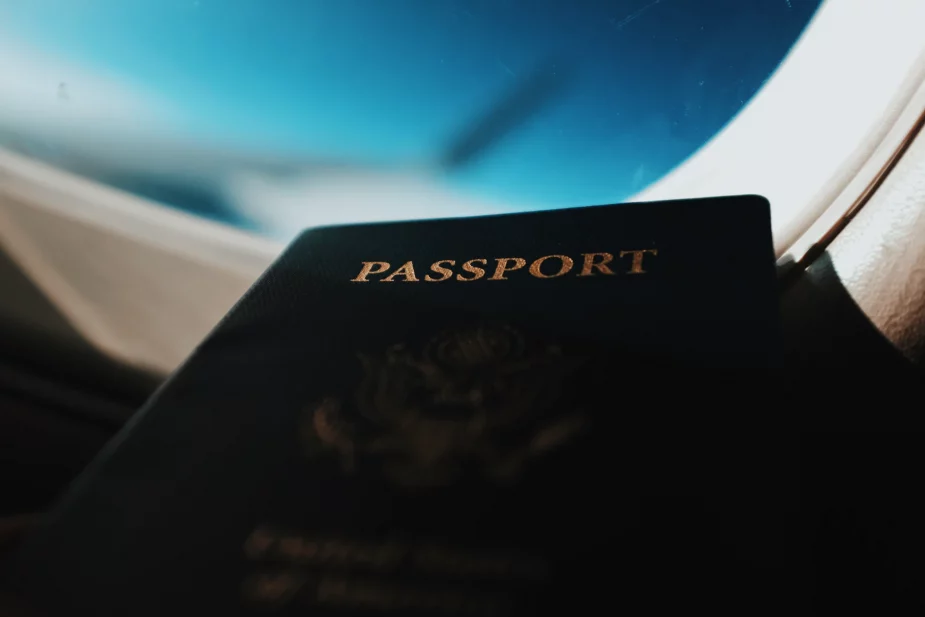 The busy holiday travel season is upon us. After two years in which many people have not been able to gather with loved ones, the liklihood that even more people than usual will be hopping on the road, the plane or the train this time of year is to be expected. Even with unforeseen hiccups along the way, arriving at the doorstep of a loved one will often erase any stress caused and make for a story to chuckle about over a glass of mulled wine or while sipping brandy after a long anticipated delicious meal with hearty, heated, yet playful exchange.
Having just shared one idea for handling well travel headaches (finding the hilarity in it all and sharing a moment with a loved one to savor), I'd like to share a few more to help assuage the stress and enable you to move past them quickly so you may enjoy your visit, stay, and the experience you have been eager to partake in after having planned, saved and waited. Each of the examples have been experienced first-hand. I feel fortunate to not have experienced others that are far worse, so can only speak to my own travels (thus far and fingers crossed for continued good fortune). With that said, let's take a look!
1.The accommodation's description was less than accurate in a disappointing way
Just this past August, a vacation rental on the coast boasted their lovely accommodations (a place we had never stayed before); however, they neglected to share important information that would have steered me away as I was traveling with my two boys (lots of stairs and very little grassy areas for quick potty breaks). However, while only planning to stay one night, I did what I could to make it easier for my pups, and had I planned on staying more than one night, I would have found a different rental or changed my travel plans because enduring accommodations that make everyone uncomfortable is not something to spend money on.
Waking early in the morning, be scooted down the coast for a beautiful early morning walk on a new-to-us beach. Had the accommodations been lovely, we may have lingered longer, but I looked for the "lemonade" in the situation and found a lovely outdoor excursion that I had not planned on.
As well, I chose not to write a review as I find it unhelpful to leave negative feedback when my expectations may not be someone else's. I have in the past directly emailed the owner of rentals to provide feedback that may benefit future travelers, but preferring to only share positive reviews online while sharing specifics as to why I enjoyed my stay. This approach is a way to extend gratitude and also leaves me with peace of mind. Sometimes we travel with high expectations, and venting in the form of a negative review isn't as therapeutic as we may initially think it will be.
The next time the accommodations you have arranged are not what you had hoped, don't be afraid to change your plans. The spontaneity may usher in an unexpected wonderfully memorable moment or experience.
2. You cannot find your vacation rental (or think you cannot)
During the summer of 2018, I had finished a week of cooking with Patricia Wells and was now in my rental car (picked up in Avignon) to the Luberon area of Provence - the Golden Triangle as it is often called. Searching for a hamlet off one of the many less traveled roads that wind through vineyards, I had turned around and retraced the notes received from the owners multiple times. Having driven through Gourdes (gorgeous!) which I later learned was too far southwest, and then finally arriving at the home, I scratched my head: A very nondescript property with no similar vignettes as shown in the online posting and nobody to be seen. I had to be at the wrong house.
I asked one of the neighbors who was out in their yard if they knew the owner (whose name I had from our correspondence). It turned out they were also a traveler, traveling with their family from Australia enjoying their yearly stay in the region. Unable to determine if indeed I was in the right place, I emailed the owners. It turned out I was at the correct location, and they were on their way to open the doors. Their home was hidden behind large barn doors that upon opening revealed a gorgeous Provence three-story refurbished house (view the tour here).
While I waited to hear from them, I stayed put, stepped out of my car and began walking around the hamlet, capturing pictures of sunflowers, and the sublime Provençal blue sky. Turns out I could trust my directions and my sense of direction. Sometimes we become a bit more flustered and doubt our ability to read directions properly when we are in a new place, a new country and communicating with someone new. The best advice I have found is to yes, double-check and triple-check the directions by rereading them slowly. If you have someone else with you, have them read the directions as well. Follow the directions as best as you can and when you arrive, if nobody is about yet to let you in (should that be part of the accommodations), let yourself wander about and get to know the area. Chat with neighbors to ask for help or to ensure you are in the right spot. And absolutely reach out to the owner to alert them to your arrival.
3. Lost luggage
With more reliable tracking than ever before, most often if our luggage doesn't arrive when we do, it isn't lost. It simply hasn't arrived yet. The bags may have been put on a different plane leaving for the same city that hasn't landed at the airport. However, as your bags are not on the conveyer belt, be sure to check in with the information desk in the luggage area to let them check where your luggage actually is and where and approximately when you can pick it up.
Upon arriving in France in 2018, one of my pieces of luggage was not on the same plane as I had been (one was and I saw and collected it per usual). I checked in with the luggage information desk, they scanned the bar code I had received when I checked my luggage, and they were able to tell me at which station to pick it up and when it should be available. They were right and within 30 minutes to an hour, I was reunited with my bag.
4. Miscommunication
When traveling to a country where English is not the primary language spoken, making reservations can be difficult if not done online. When I chose a small boutique hotel for my accommodations in Paris a couple of years ago, the manager's English was about as strong as my French, actually his English was far better than my French but not by much. While I did successfully make my accommodations, the taxi pick-up at the airport didn't happen for some reason, and completing payment was delayed for three weeks (I began my trip in Paris at the same location I ended it three weeks later). However, all of this may sound avoidable or absurd to us Americans who expect everything to happen swiftly, but the manager of the hotel particulier was not worried in the least, especially about the latter snafu. "We'll finish payment when you return. Do not worry!"
Often we bring our culture conditioning into situations - what causes us stress, our expectations while visiting - when what we need to do is take a breath, knowing we have what we need in order arrive, stay and enjoy, and then let go. Communicate as much as needed to confirm, say what you desire to know repeatedly, but then take a breath and enjoy your stay.
What eventually helped me to relax was my knowing the credibility of the accommodation, so after a quick phone call with the manager after my first stay, I chose to relax and yep, indeed all was tended to and paid for when I returned.
When we've done the necessary homework ahead of time, often the best thing to do is the reason we take vacations in the first place - relax.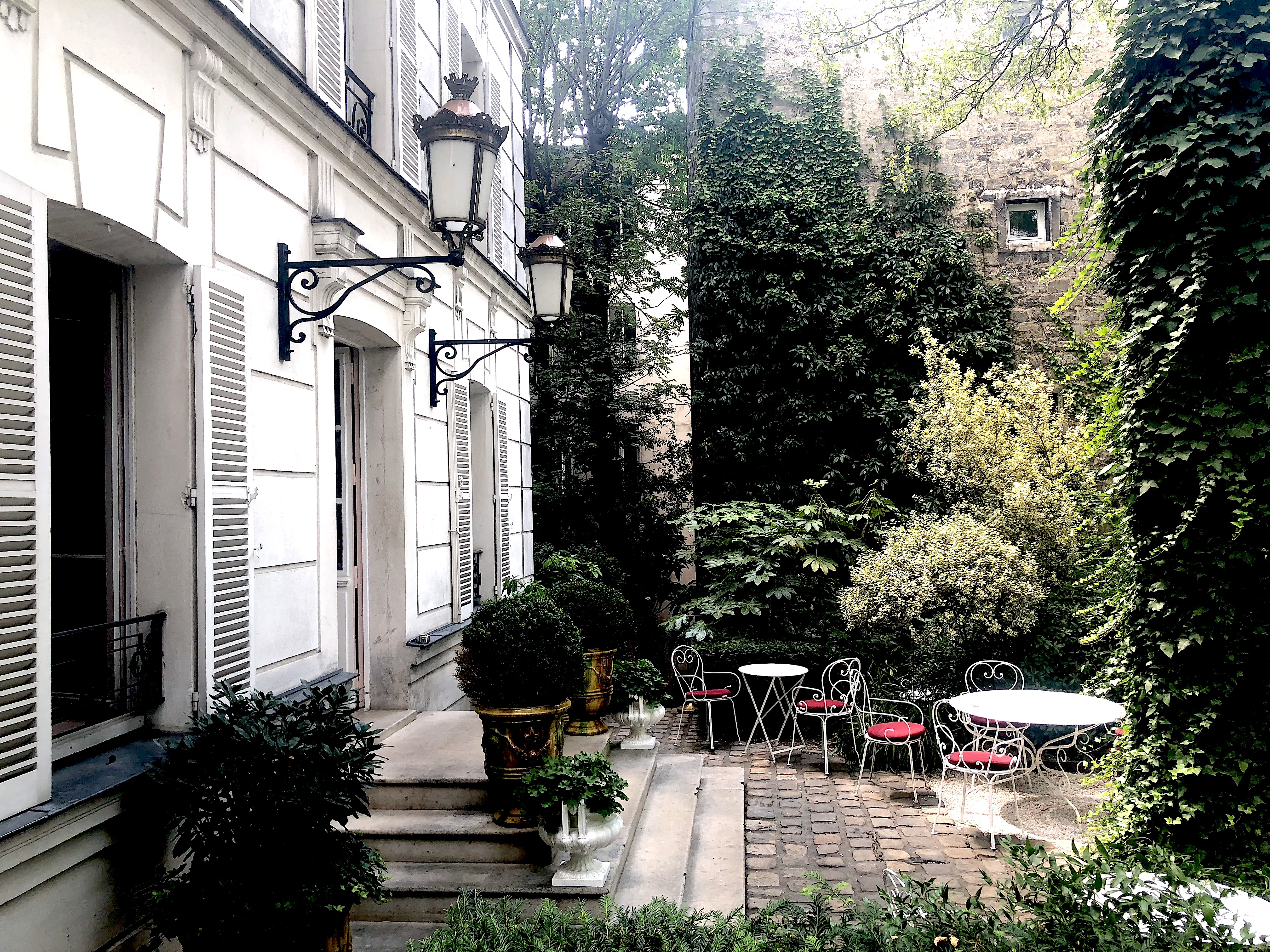 5. You don't get what you don't ask for
I have quickly realized, especially in larger cities, if you don't confirm what floor, what type of view, etc. you want, you likely will not get the one you imagined. Case in point, for a one-night stay in London before my flight back home to the states in November 2017, I stayed at the Portobello Boutique Hotel in Notting Hill (see the street on which the hotel is located below in my IG post). A beautiful hotel and wonderfully located, my room was in the basement. The room itself lovely, but as someone who doesn't like basements as a general rule, I was surprised. Well, at least the price was nicer than a room on a higher floor, but still, it is always important to share your preferences. Even if they cannot accommodate them or only a few of them, at least you did your best to tailor your experience.
6. You forget to pack your necessary toiletries
Last New Years the boys and I headed to the coast to ring in the new year. I packed all of my necessities neatly in their containers, totes and bags, and set out for the four hour drive. Upon arrival at my accommodations, I unpacked my entire suitcase and situated everything as to make the home-away-from-home just that, as much of a home as possible. Well, I couldn't find my toiletries bag, and I remembered vividly packing it . . . ahhh . . . I packed it, but I then left it on my bedroom chair where it was neatly sitting when I arrived back home after our two days and nights away.
What to do? Not wanting to incur too much expense but still needing necessary items such as moisturizer for my skin, floss for my teeth and contact solution, I made a quick trip to the local grocery store. I didn't purchase anything terribly expensive, but I did purchase items I would use again should this mistake occur. Those items now are left in my main piece of luggage and NEVER leave it as my toiletries bag that I usually prefer to bring requires I add a handful of items I use at home on a daily basis (I do have travel sizes of most items that never leave my luggage, but again, the toiletry bag was removed to stock it and never made it back to the main luggage piece).
I will acknowledge with great thanksgiving, if these are the worst of travels gone awry, all is going quite well. The truth is, very often most of our travel plans go very well, even unexpectedly amazing. To remember to celebrate when such is the case is a practice in gratitude and holding ourselves in the present to witness and savor fully.
Travel of any kind requires us to be malleable, to stretch, to bend, and not to break and throw in the towel when all does not go precisely as we had hoped. Perhaps yet another lesson presents itself: set aside expectations and instead while plans may be in place, bring your preparation without rigid and narrow expectations of what must happen. Let it all unfold as it will and engage with your whole, true self so that you can drink up the beautiful surprises, connections and memories created along the way.
Petit Plaisir
—Bingley Brass Candlesticks (with and without handle), Rowen & Wren
Through Wednesday November 24th, use promo code GIFTSAPLENTY to save 12% off your order.
View all TSLL Petit Plaisirs here.
~The Simple Sophisticate, episode #317
~Subscribe to The Simple Sophisticate: iTunes | Stitcher | iHeartRadio | YouTube | Spotify | Amazon Music
---