Tue, 18 October 2022
342: 10 Items I Am Wearing This Fall For Timeless Style (and to stay warm and cozy)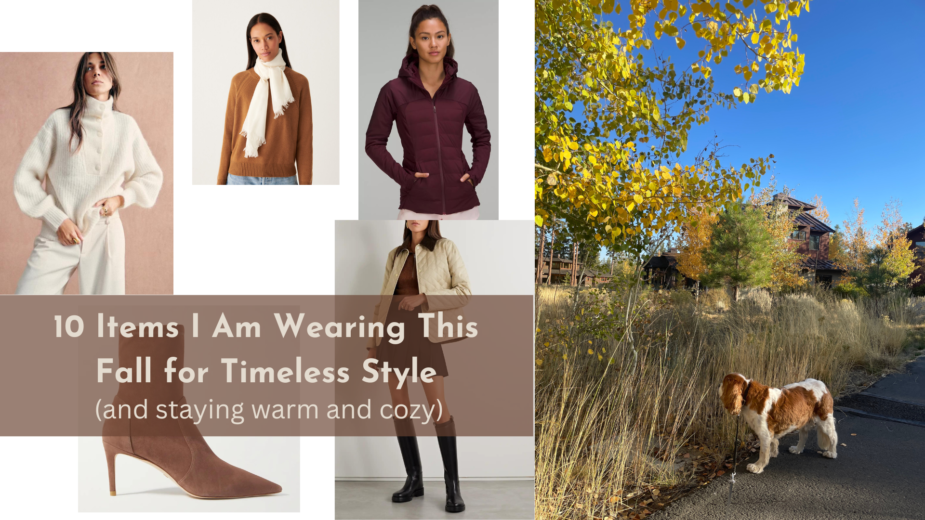 Having what we need in our closet as each season changes into the next brings a peace of mind that when reached is often forgotten about as it frees us to engage fully and comfortably (and confidently) in our daily lives.
In my own life, it was this October when I had plans to go to the symphony that I relaxed knowing I had an outfit fitting for the autumnal weather that was timeless, yet comfortable and upon wearing it, eased my mind in quiet confidence knowing I was dressed well and respectfully for the event. It is this feeling that, as someone doesn't necessarily enjoy shopping, but finds pleasure it in when I find something that speaks to me and works with my lifestyle, motivates me when I look at my capsule wardrobe for each season and guides my decisions as I invest after considering the three qualifiers to nudge me to click purchase -high quality, fits my style and functions well.
Today I would like to share with you 10 items that I have or am purchasing this fall season as part of my capsule wardrobe that I wear with confidence knowing it supports the life I love living and enables me to feel confident that I look my best so I can forget what I am wearing and just be present.
~Note for readers: the audio version of this episode goes into detail on each of the points listed below, so be sure to tune in as well as read through today's post.
1. Oversized blazer/jacket
~Theory's wool-twill black blazer, belted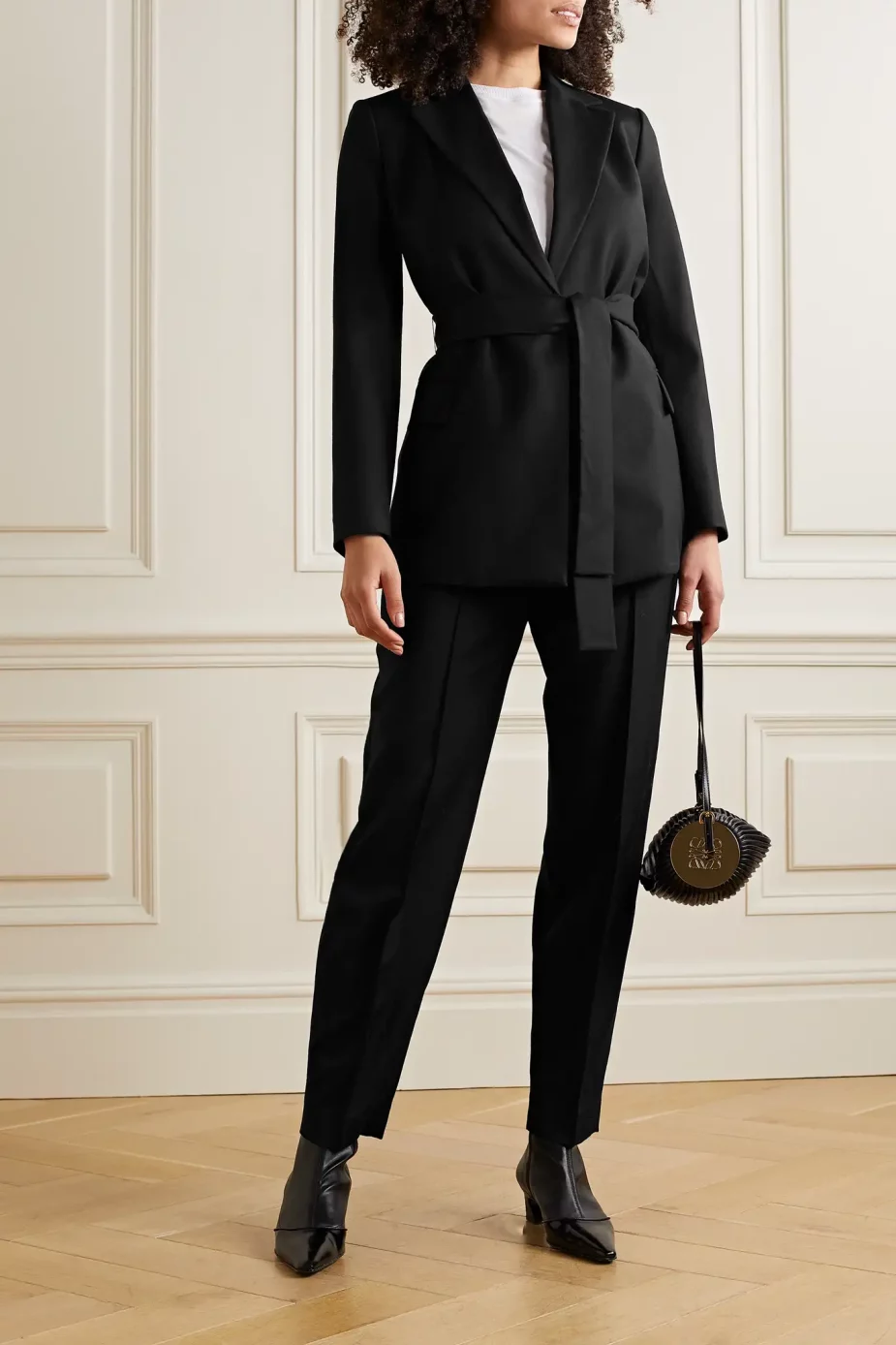 ~Nili Lotan Beige Adeline corduroy-trimmed quilted coat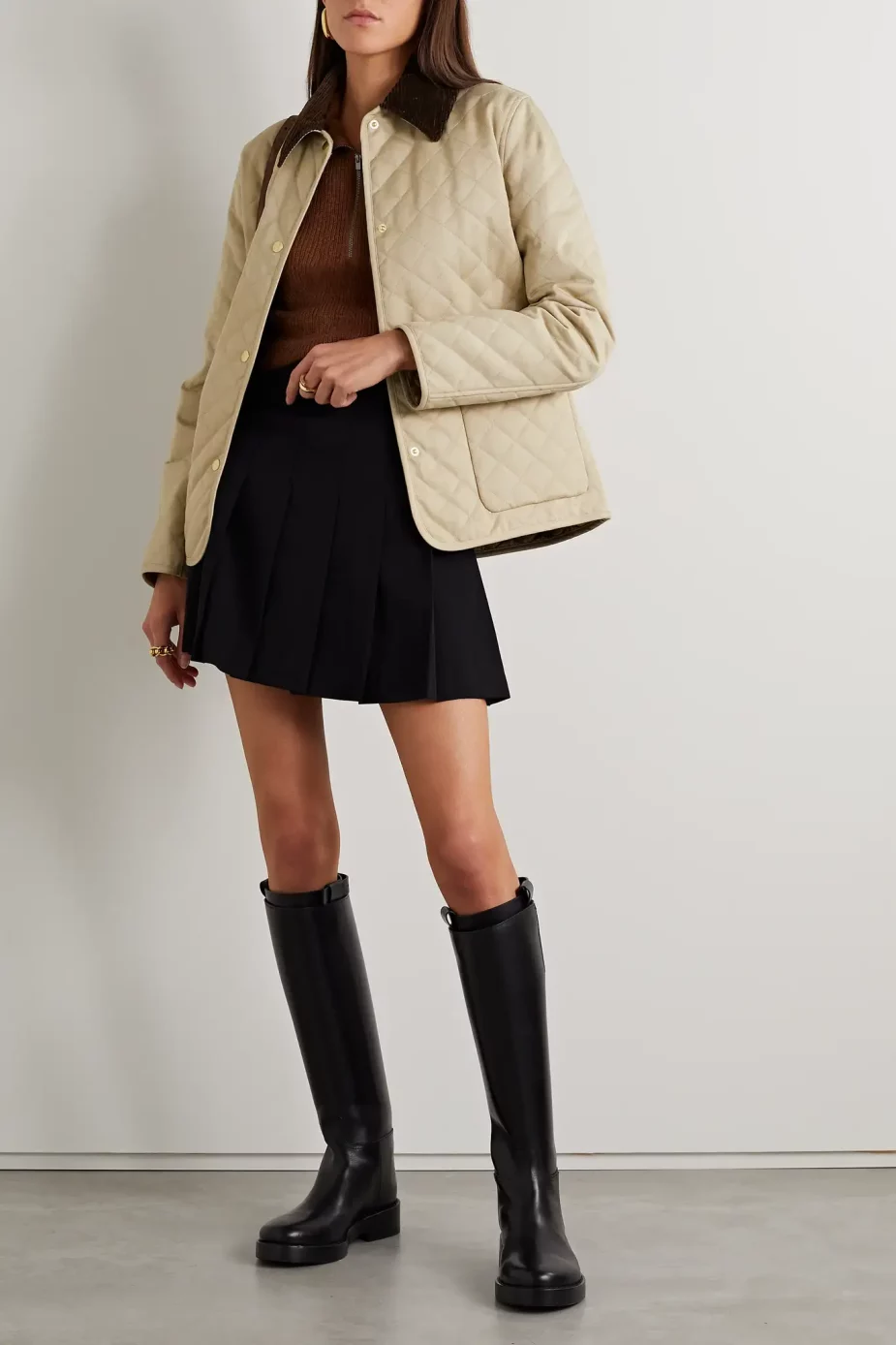 ~Iris & Ink Gray Hope Mélange woven blazer (more colors)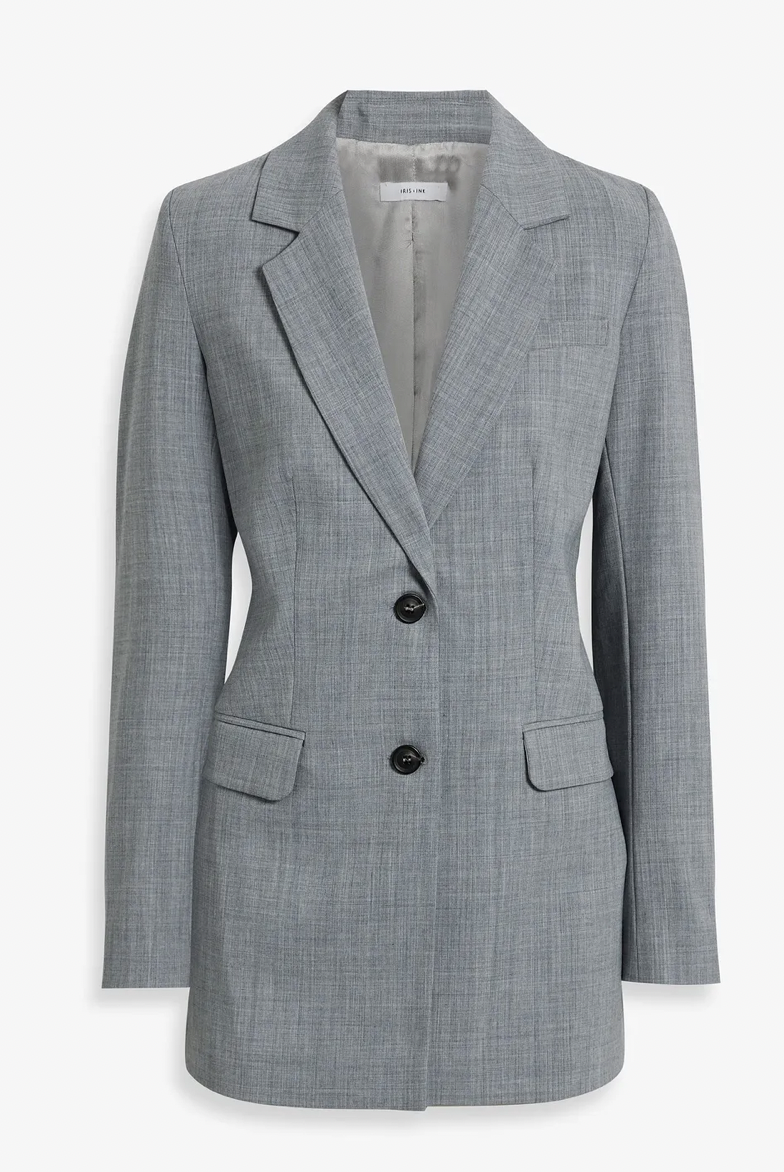 ~Joseph dark gray Jara Mélange wool-flannel blazer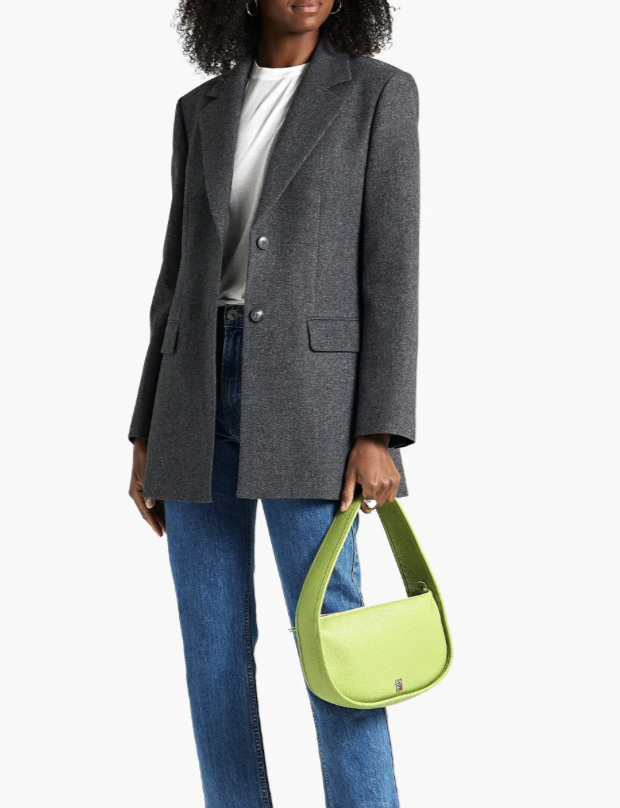 ---
2. Oversized Pullover Sweaters
~Banana Republic Luna Cashmere Sweater Polo (four colors)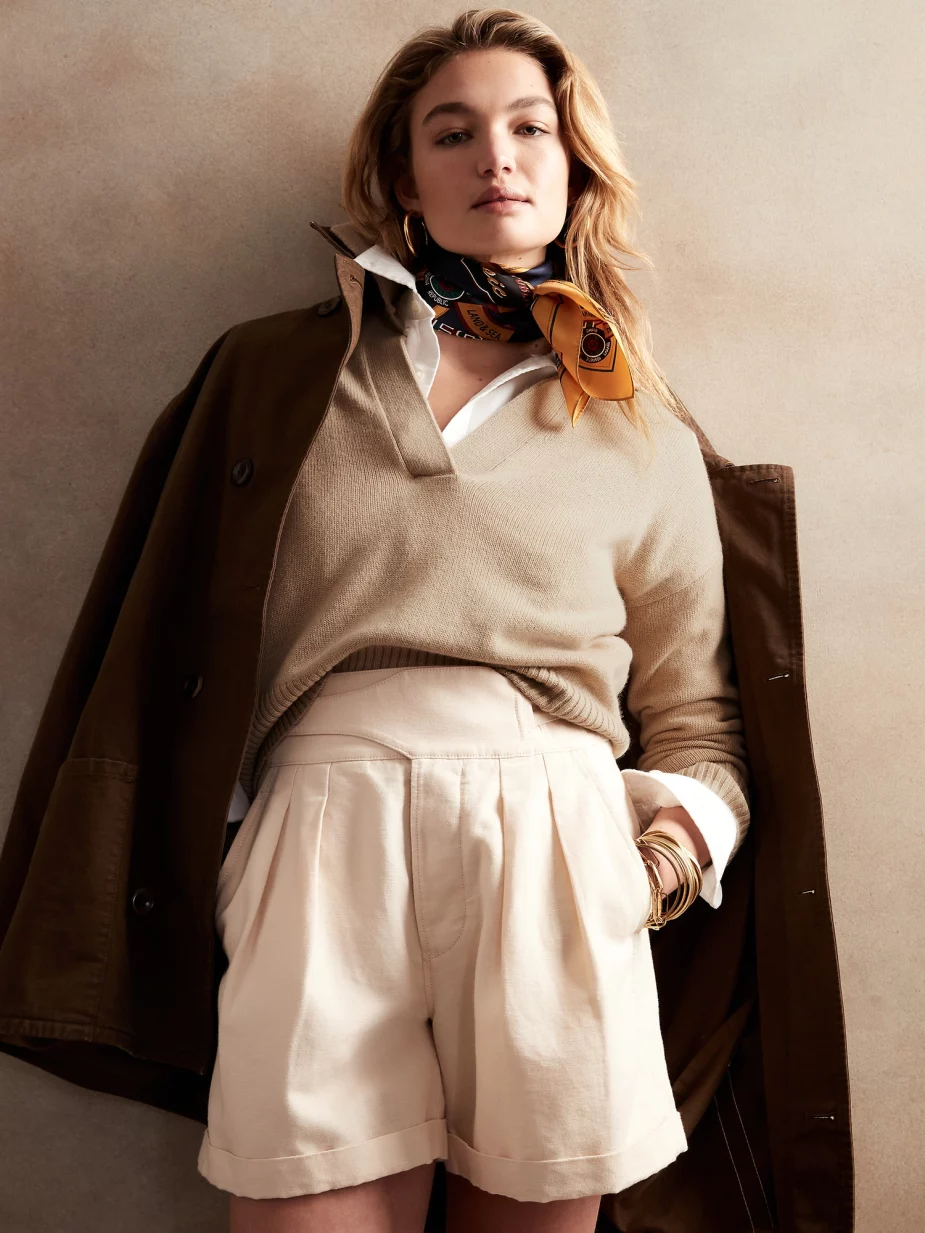 ~wool-blend, Banana Republic's Cavo Half-Zip Sweater (two colors)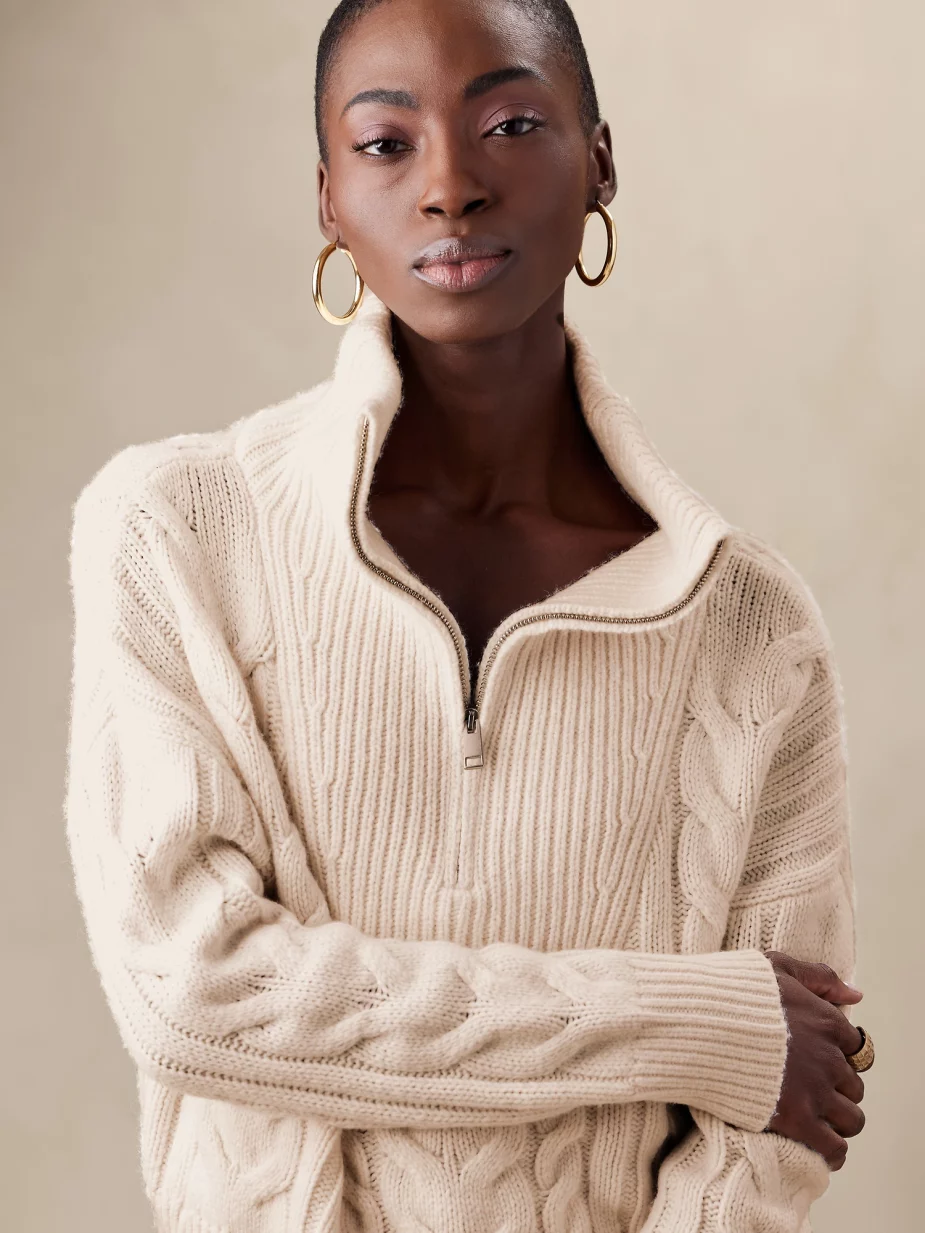 ~La Ligne Bastien Sweater, Stripes (multiple color options)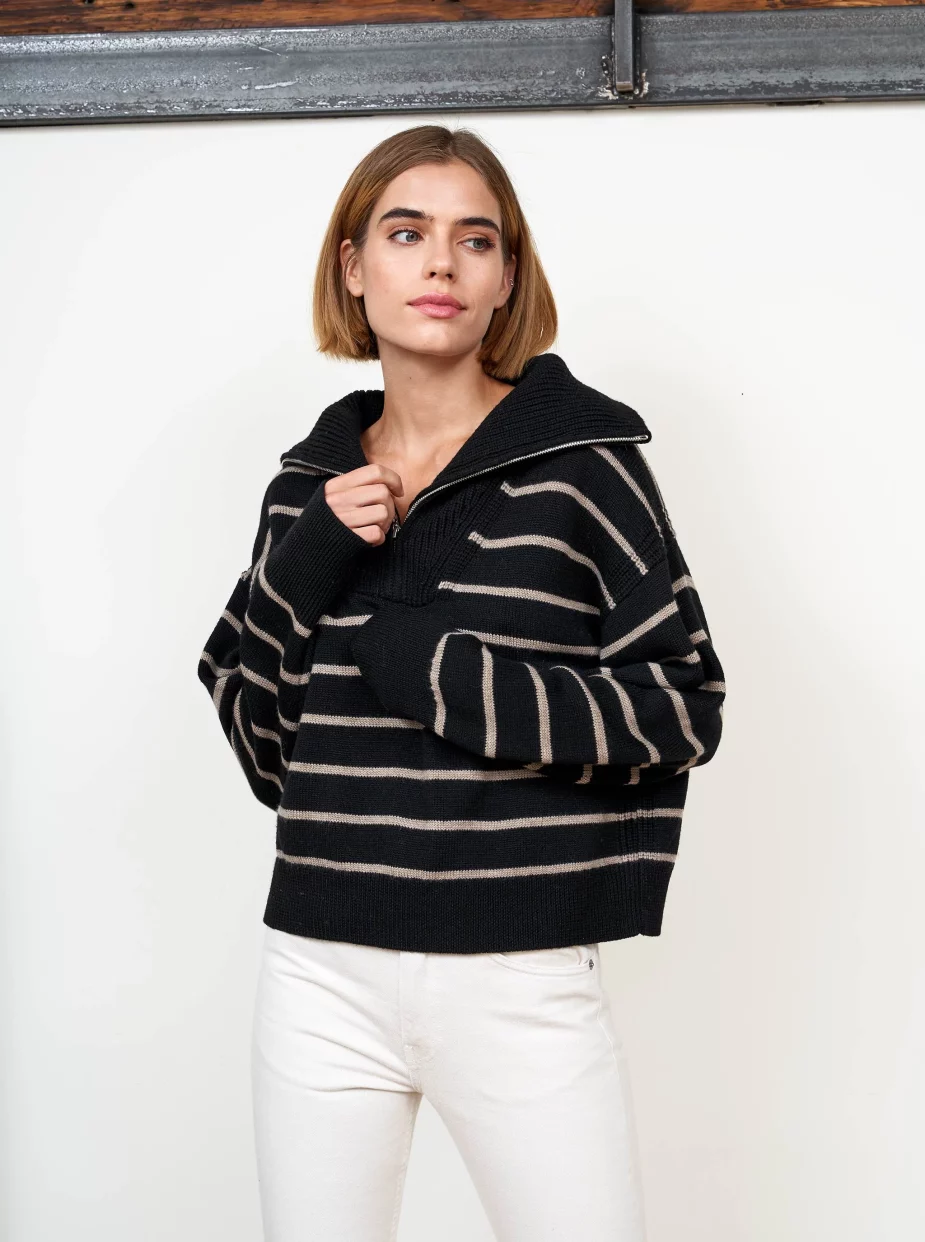 SHOP MORE PULLOVERS:
---
3. Chelsea boot or Bootie with a heel
~Stuart Weitzman Yuliana 60 mm Bootie (four colors)
~Stuart 75 mm Stretch Bootie (taupe, more colors)
~SHOP MORE:
---
4. Cashmere Gloves
~Theory's ribbed cashmere fold-back gloves (four colors)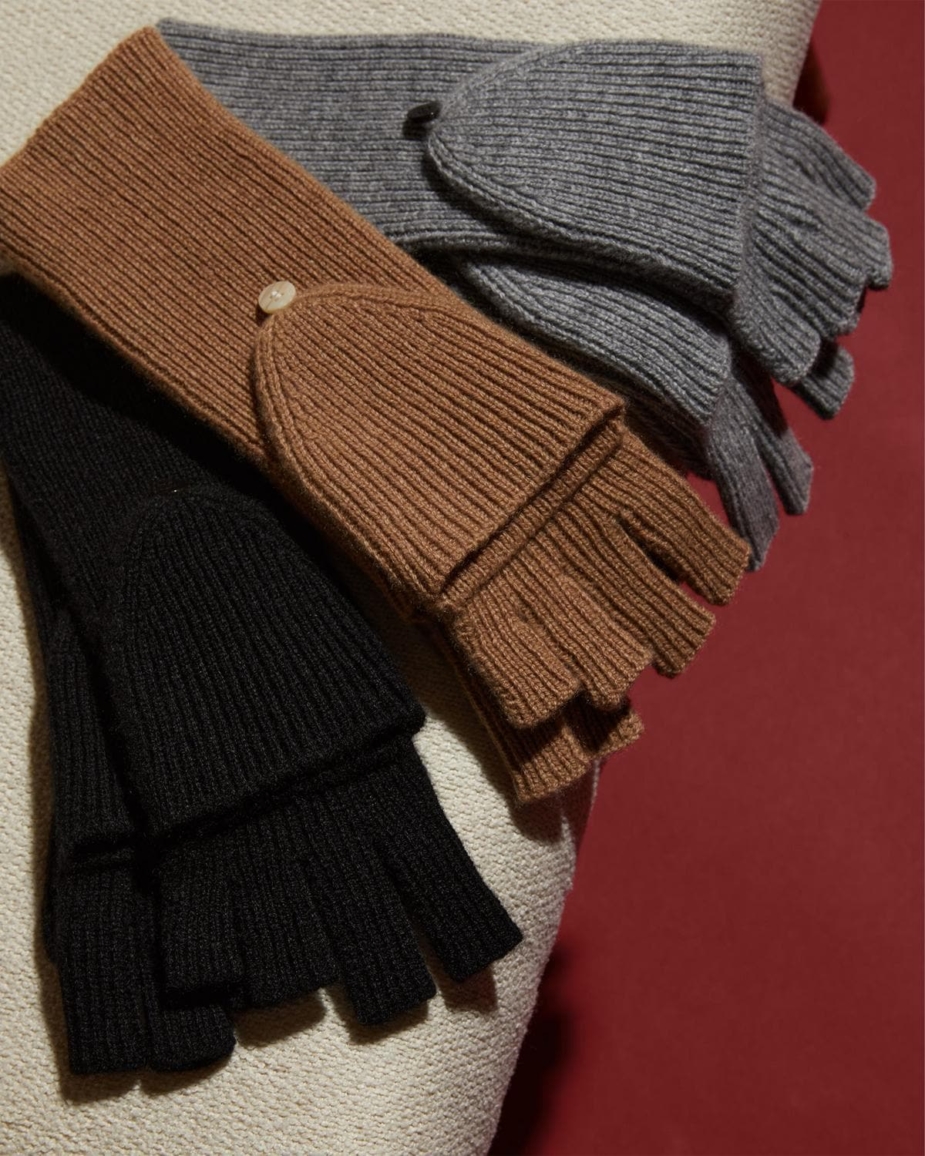 ---
5. Contour Down Coat for walking with the pups
~Lululemon's Down for It All Jacket (four colors, removable hood)
---
6. High-rise leggings with pockets
Lululemon's Align High-Rise Pant (three different lengths), with pockets (many colors)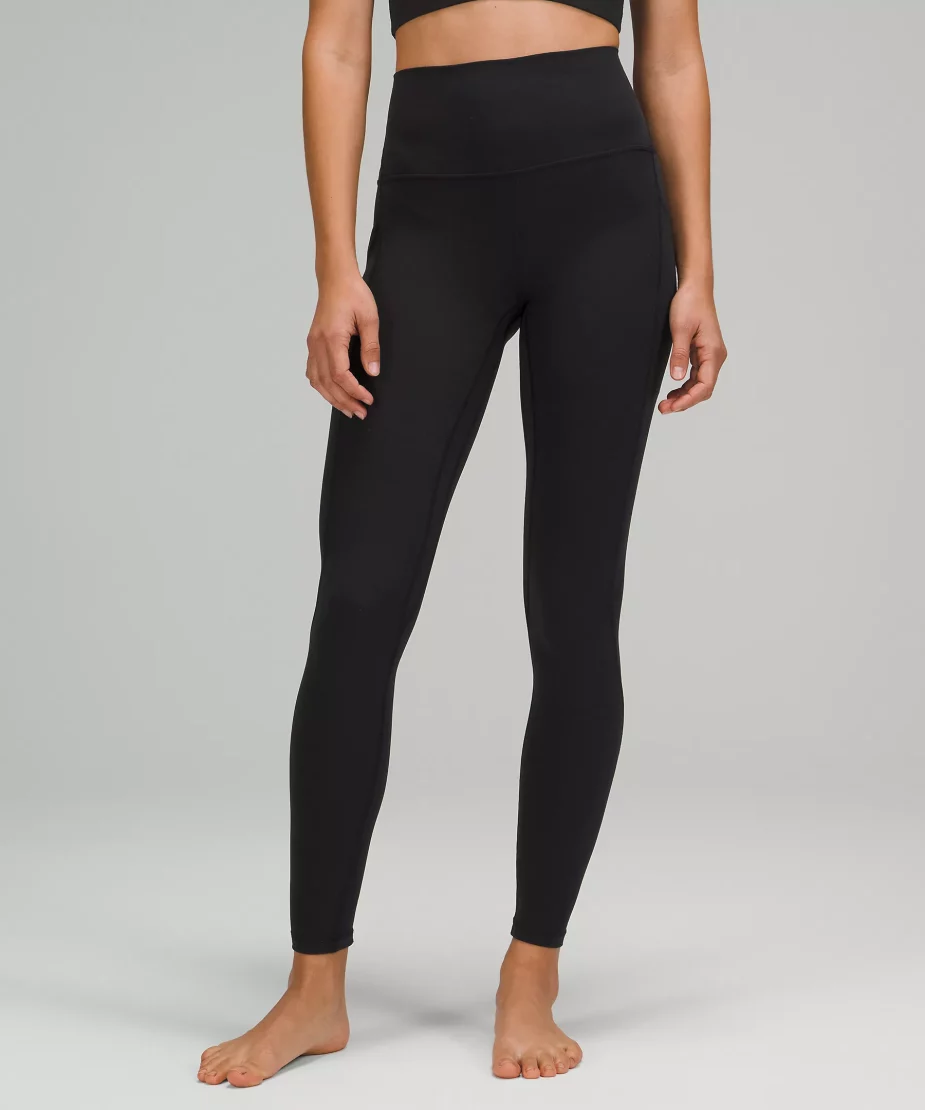 ---
7. Midi-length straight skirts with a high waist
~Reiss Dani button-up Slip Skirt
~Vince Crimped Wool Midi Skirt, Navy, use promo code 50OFF350 to save $50 when you purchase $350 or more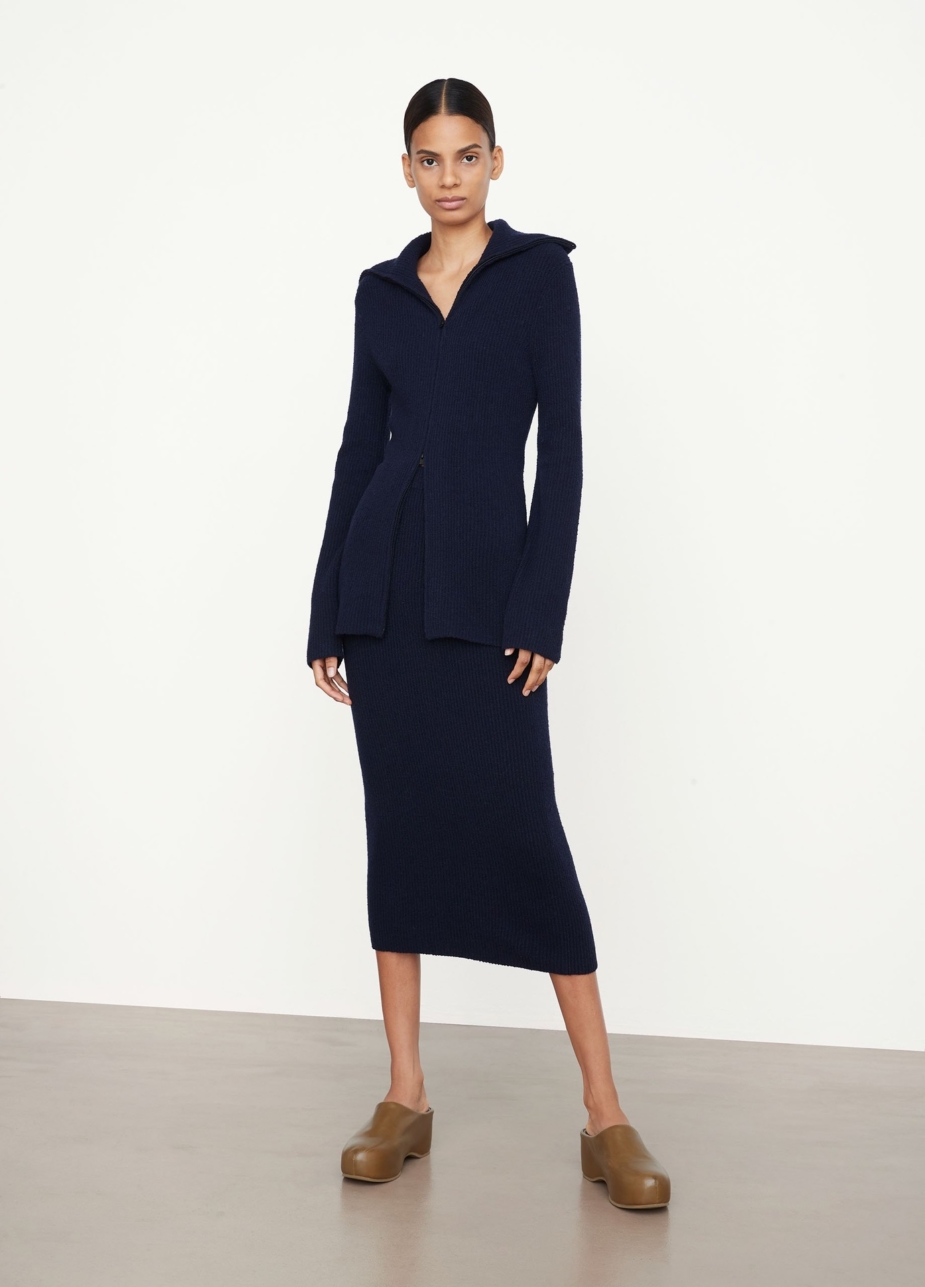 ---
8. A scarf for warmth while walking or errands or travel
~Eric Bompard, cashmere voile scarf, many colors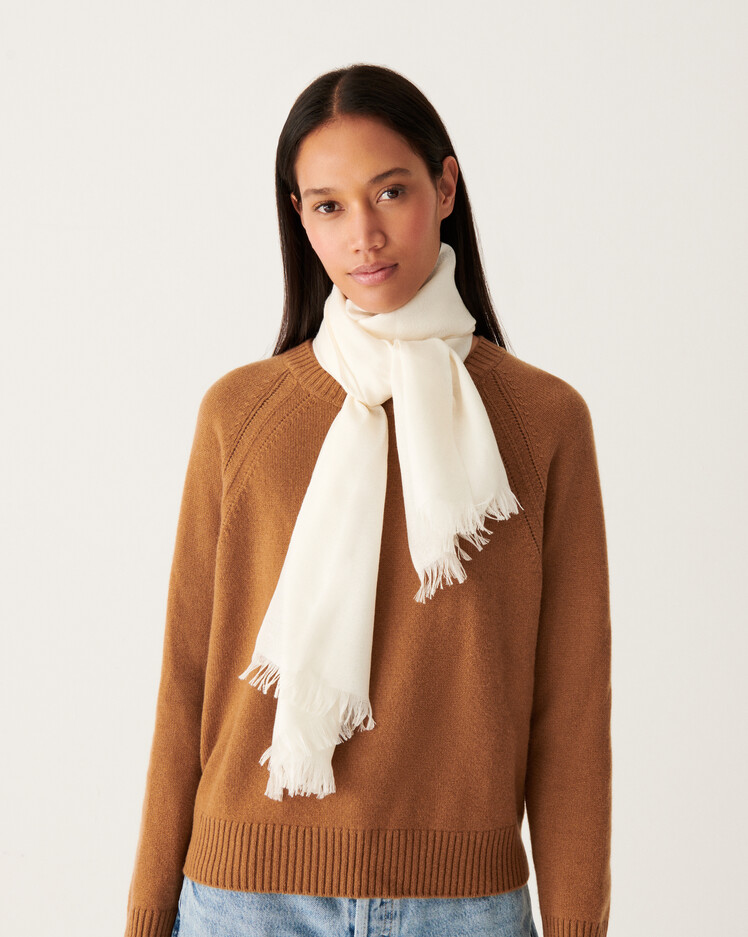 ---
9. A small wallet for stand-alone use or placing in my clutches and crossbody bags
~YSL Gaby, quilted small envelope wallet
---
10. Oversized v-neck and turtleneck sweaters with straight-leg high-waisted jeans
Joseph's black striped ribbed merino wool turtleneck sweater (on sale when place in bag)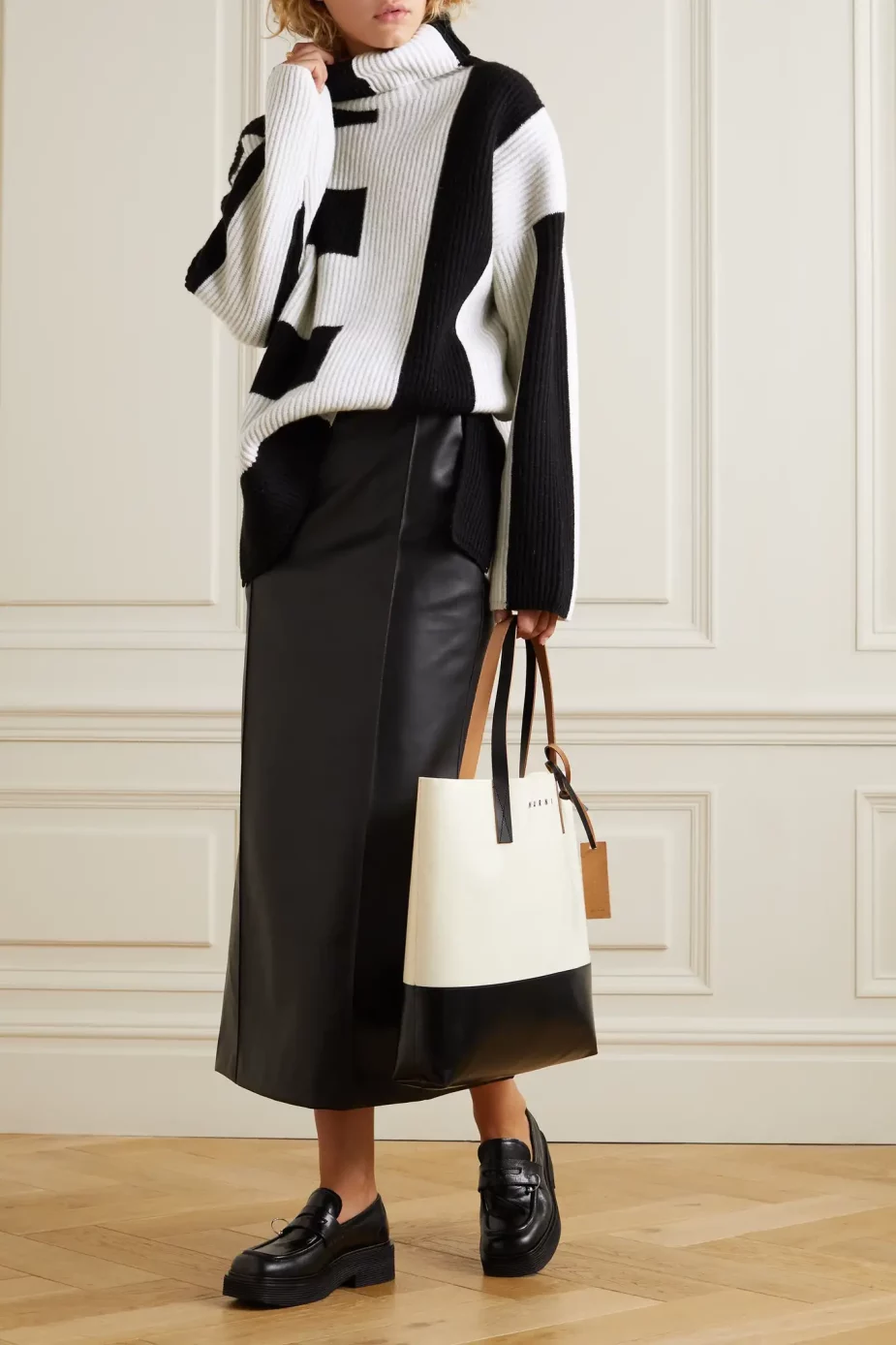 ~Agolde black Freya high-rise slim-leg stretch organic jeans (on sale when placed in cart)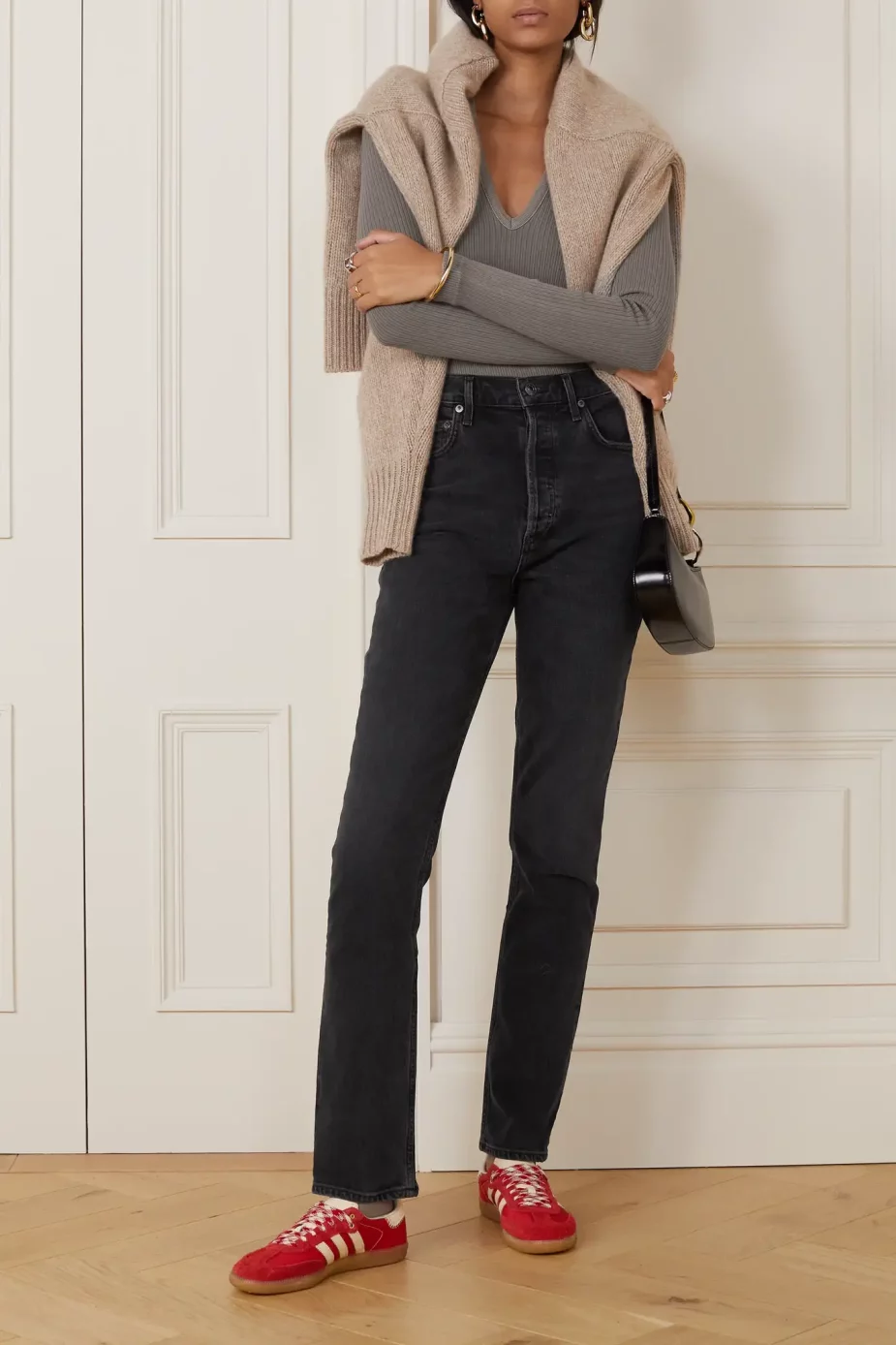 ~Joseph High Neck Luxe Cashmere Jumper in Mauve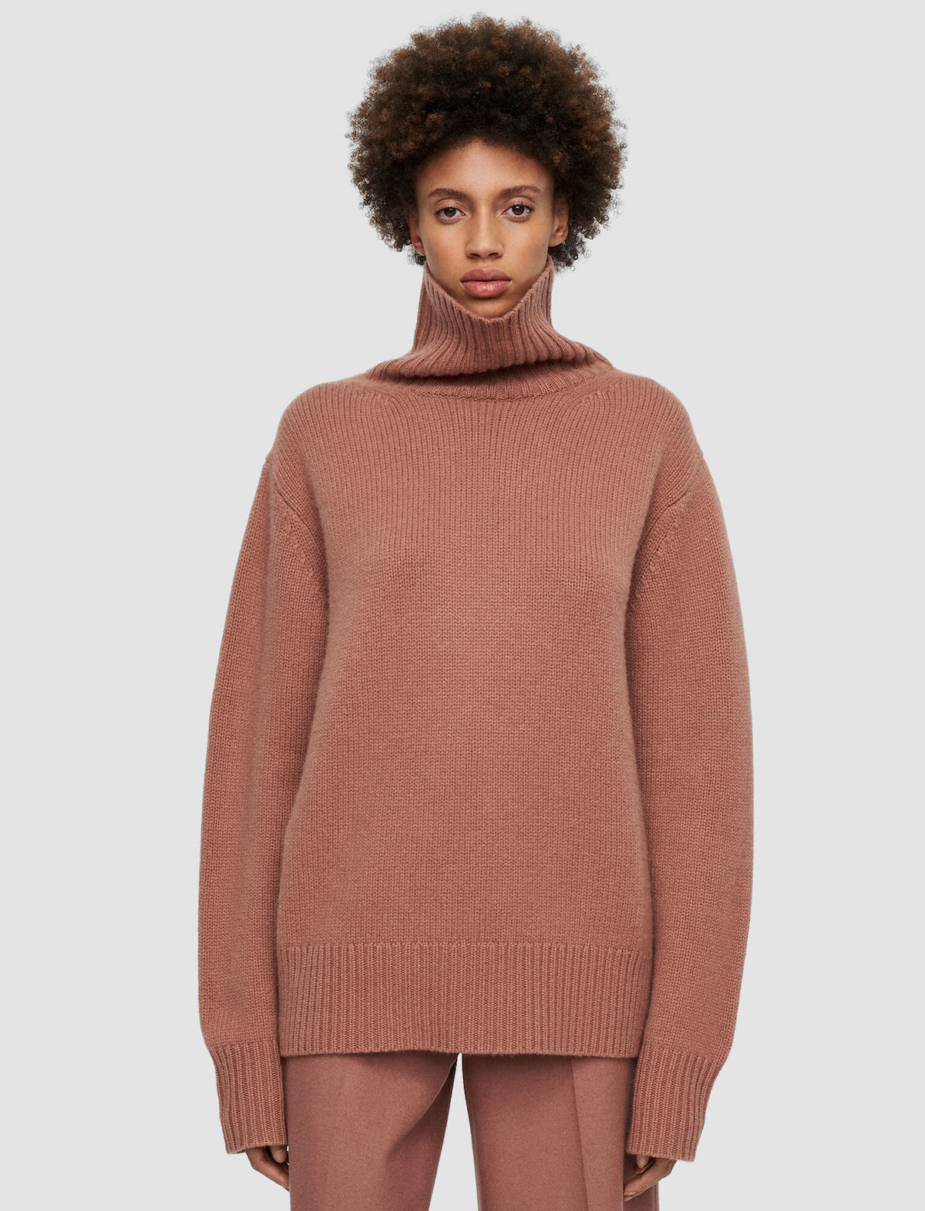 ~Frame high-rise straight-leg jeans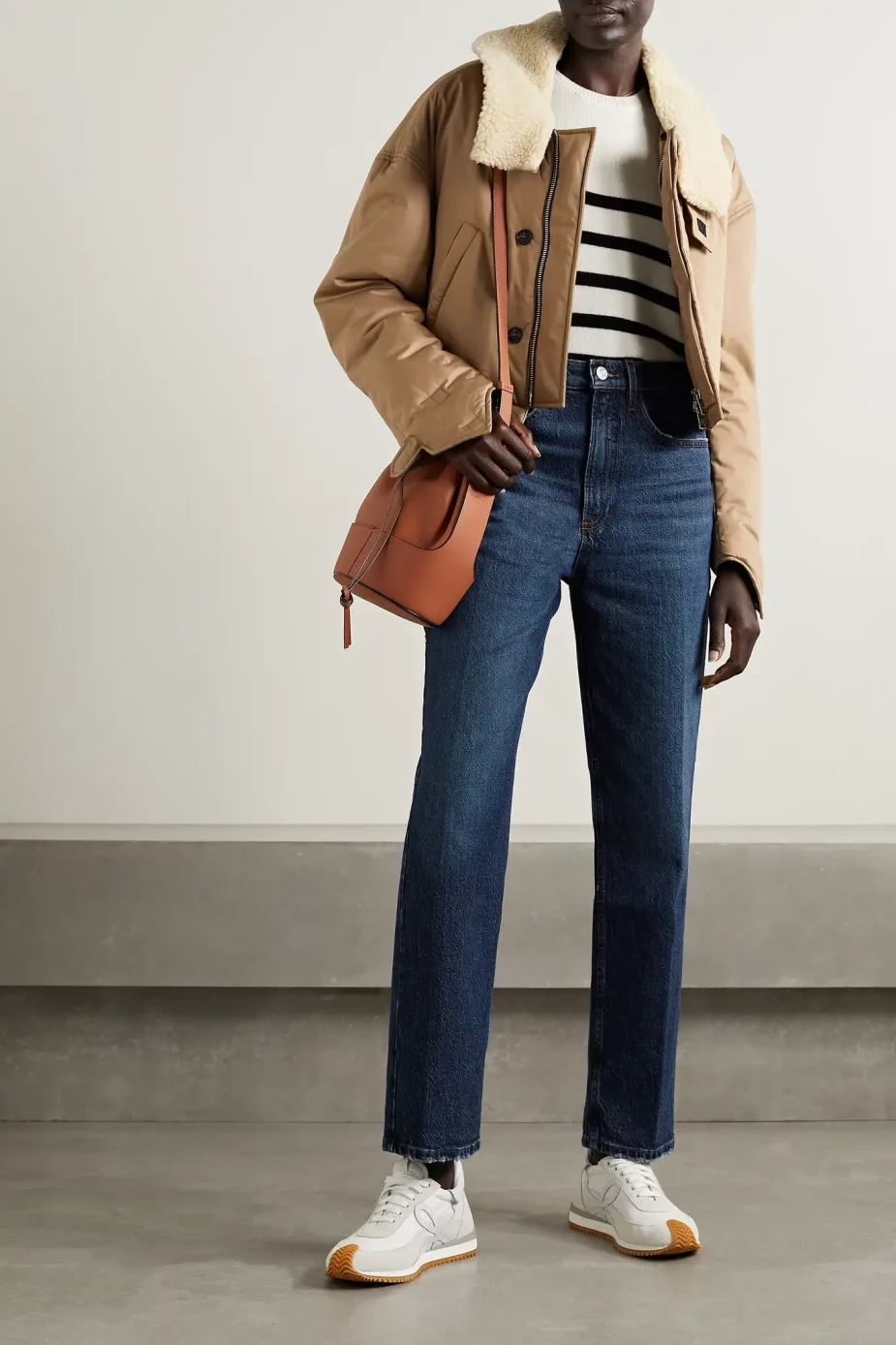 ~Joseph Luxe Cardigan stitch high neck jumper, cobble stone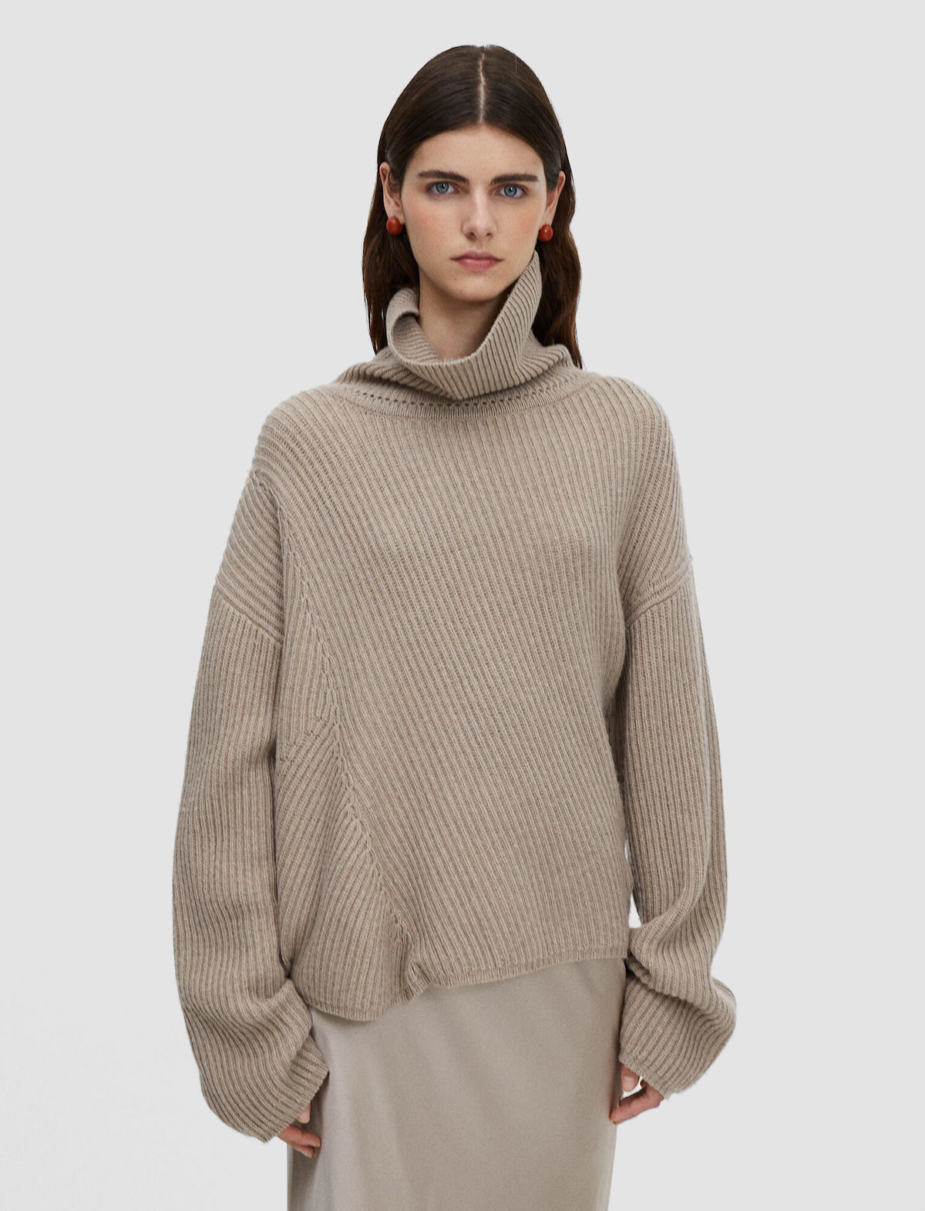 ~Goldsign Morgan high-rise straight-leg jeans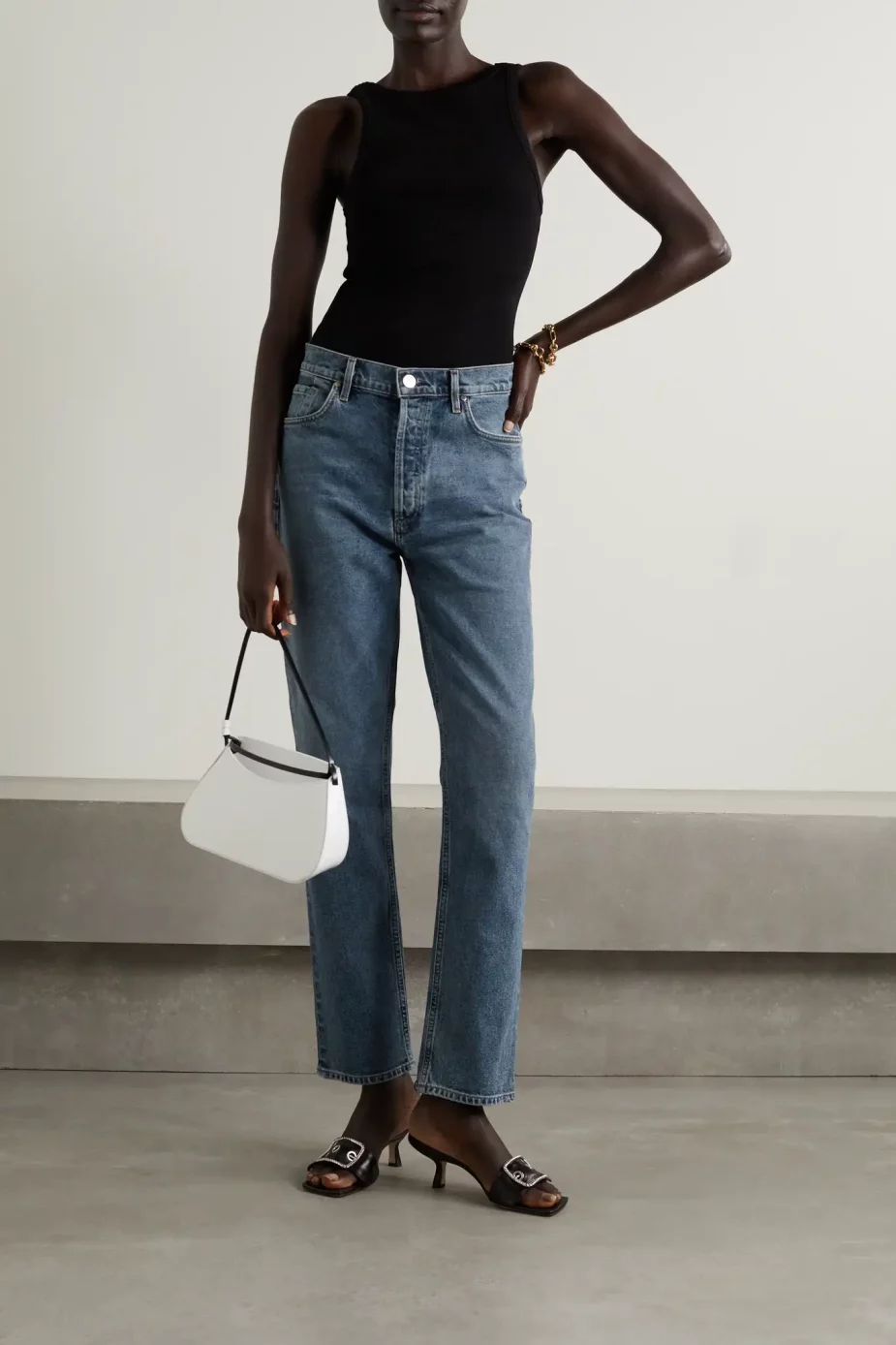 ~Johanna Ortiz Olive Swooning Wool-Blend Turtleneck Sweater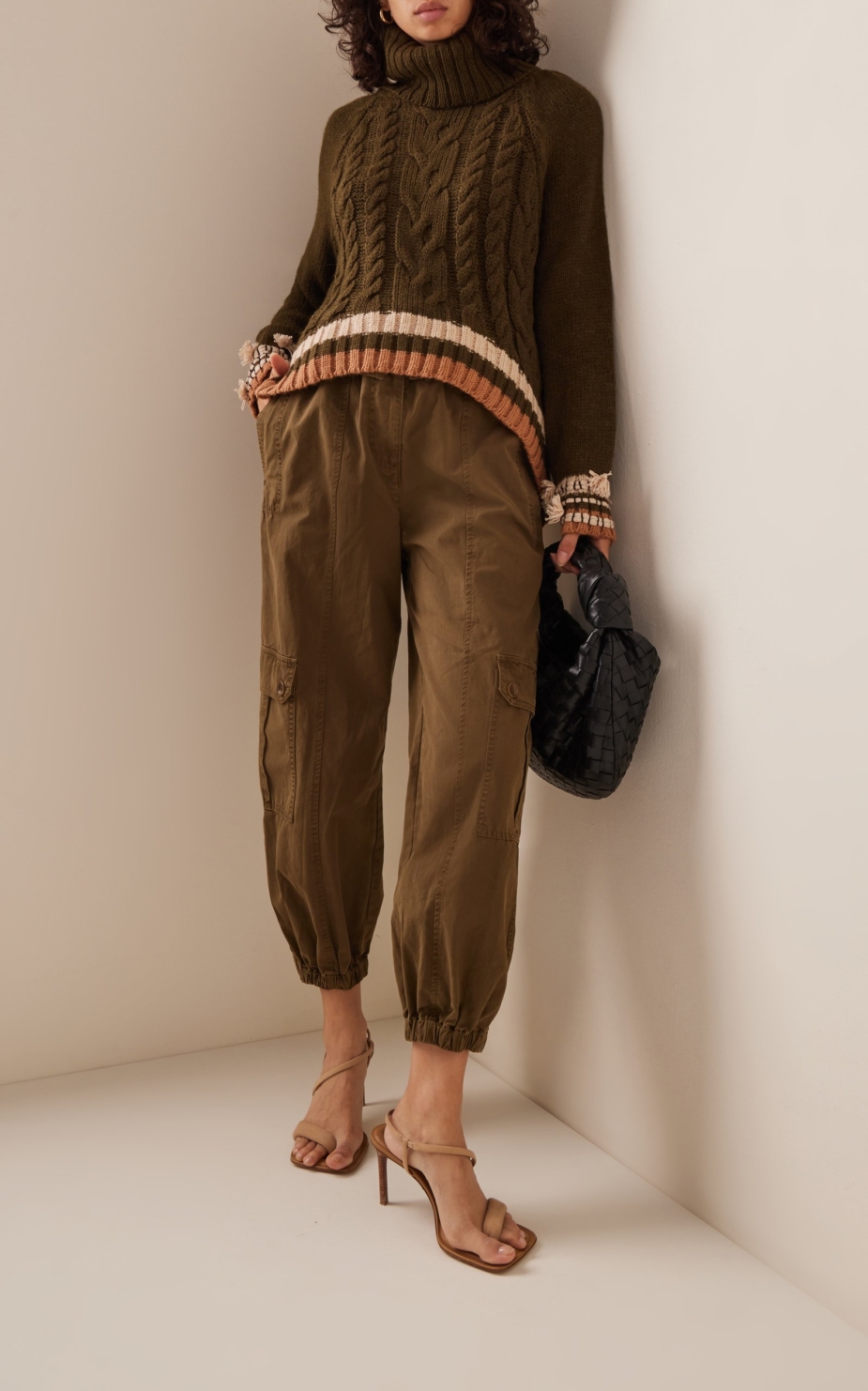 ~Khaite Danielle High-rise straight-leg jeans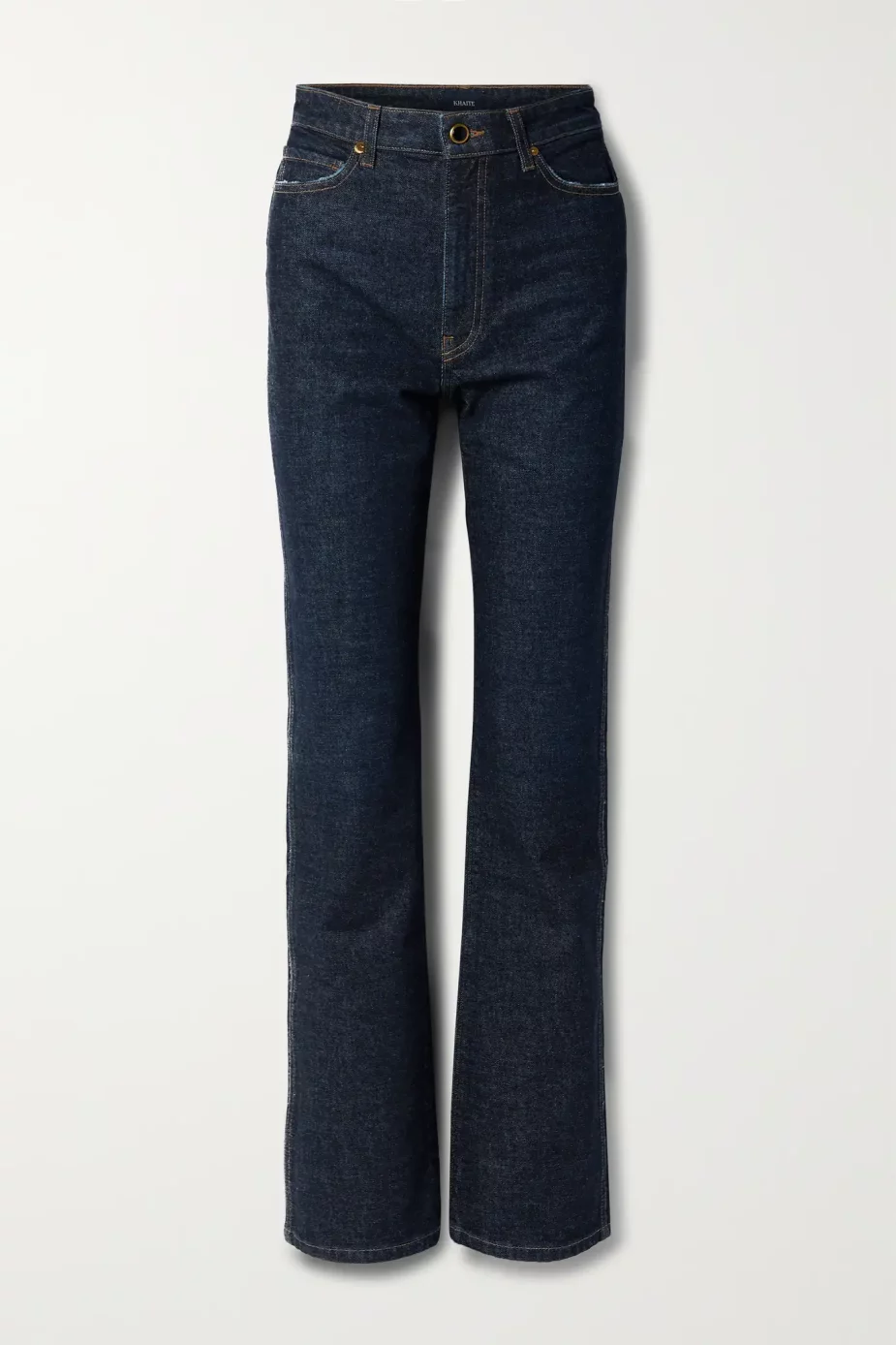 ~Vince wool-cashmere blend sweater in Sand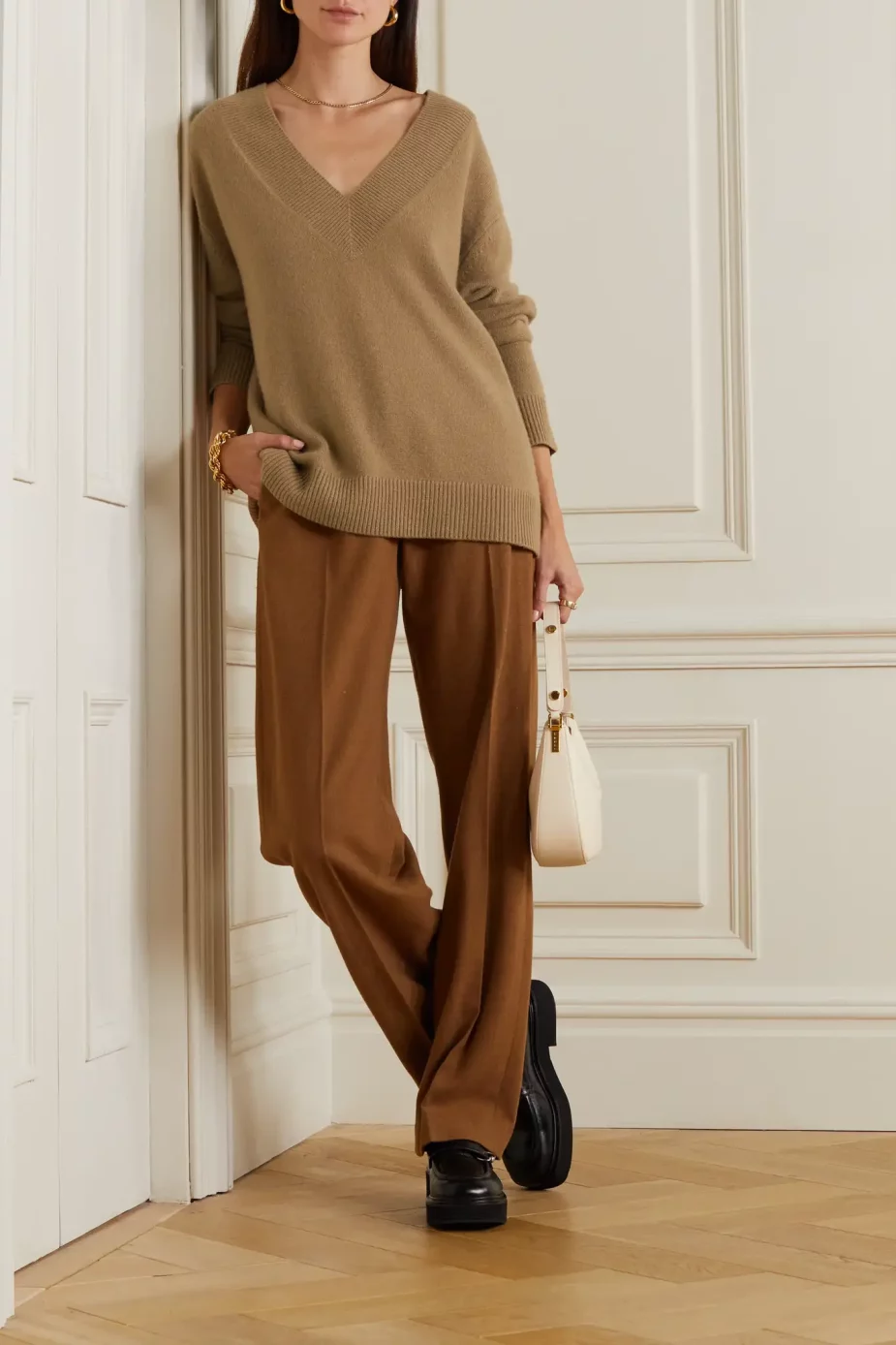 Each of the items in today's list are merely an idea of inspiration as components in what creates the foundation for a fall wardrobe to fit my day-to-day schedule and events. Over the years my style hasn't changed tremendously, but what I have noticed it that is has been honed as I become more clear and thus become more confident to invest in high quality items that I will reach for again and again year after year. Whether going about my daily work, attending an event indoors or walking my dogs outside in the chillier weather, I feel comfortable in what I am wearing on a variety of levels. And I hope you do as well with the items you have in your closet for years to come.
Wishing you a stylish autumn season.
~Please note: TSLL is supported by you, readers who take the time to stop by (merci!), peruse and sometimes welcome into your life mentioned and recommended finds. Affiliate links are present in today's post and may earn commissions for TSLL when you purchase. View TSLL's full Privacy Policy here.
Petit Plaisir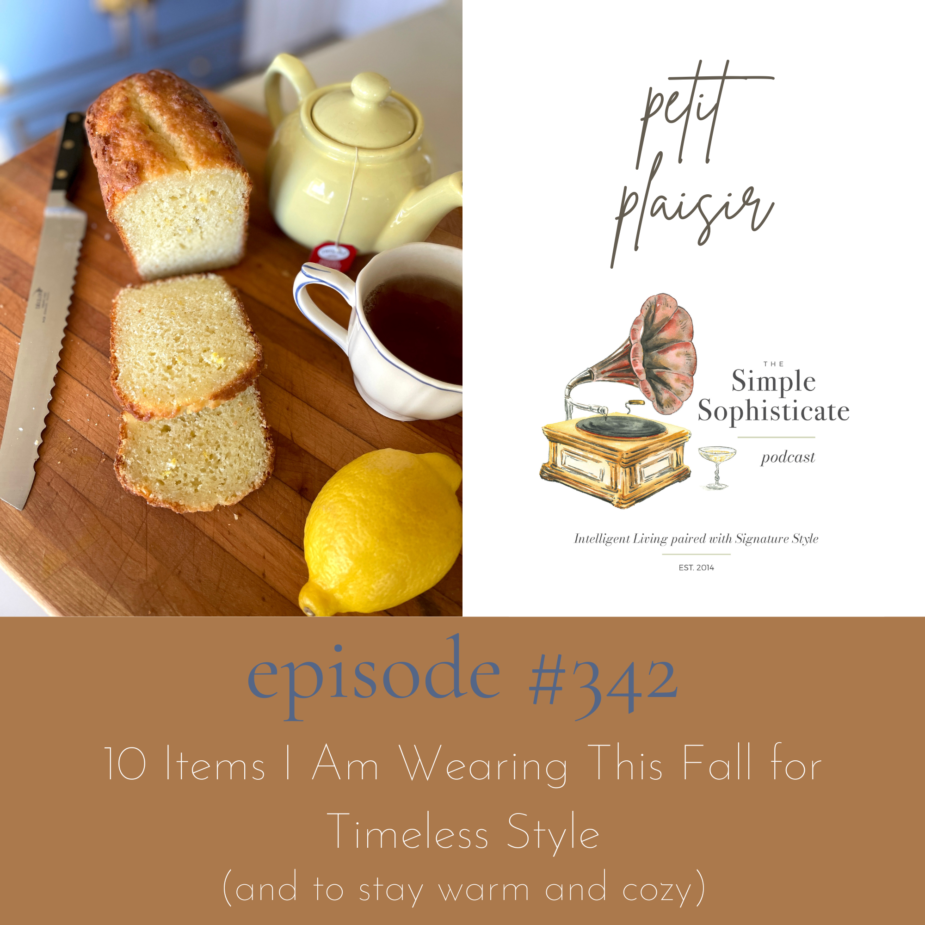 ~Annika, tv series on PBS Masterpiece Mystery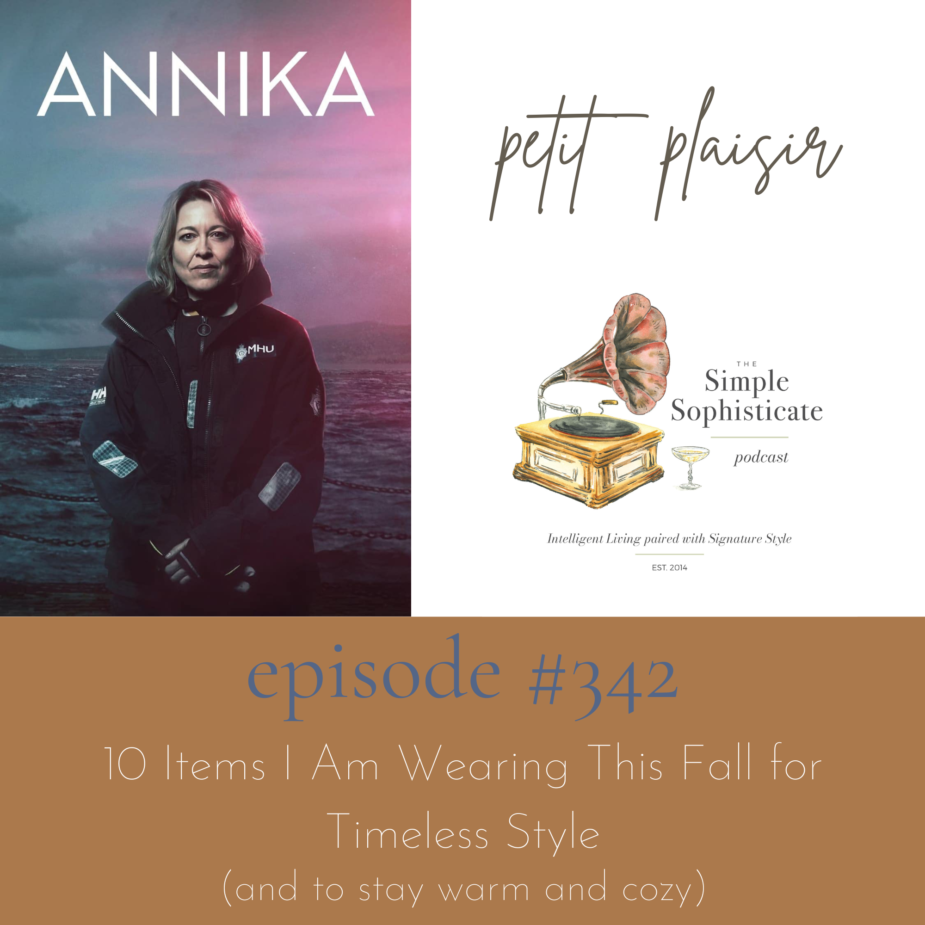 ---