Tue, 15 August 2023
363: Elizabeth Bougerol talks about The Hot Sardines' new jazz album C'est La Vie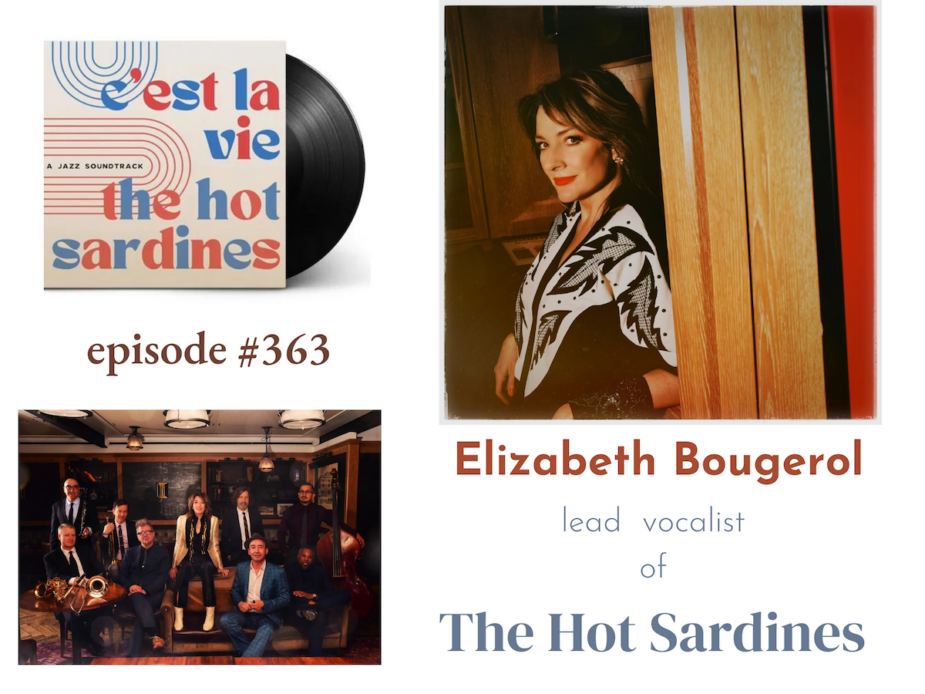 When I knew I would be sitting down to chat and catch up with the lead vocalist of the jazz band The Hot Sardines, Elizabeth Bougerol, I knew our conversation would be enjoyable, inspiring and much like taking a drink of refreshing water that leaves you energized, hopeful and inspired. And indeed that was the case. 😌
To talk with Elizabeth, now our second time (listen to episode #157 for our first conversation), is to talk with someone who knows and is passionate about her craft and the genre of jazz; in other words, the history of jazz. And it is because of her passion, along with her unquestionable talent of being born to do it, paired with fellow co-founder of the band Evan Palazzo, the pianist of the ensemble and his equal passion and talent for what they do, that more and more people who tune in to The Hot Sardines' music, and attend their concerts, are discovering and loving jazz all over again or for the very first time as you will learn about in our conversation.
Not only will she talk in detail about a handful of the songs on The Hot Sardines' new album C'est La Vie (released wherever and however you enjoy your music on August 4, 2023), but we'll talk about the difference between French jazz and American jazz which I found fascinating and also further revealing as to why I am enamored with the French culture.
We will also go beyond the album to talk about work-life balance, what it's like to perform on stage while pregnant and how she answers the ever common question often raised, oddly, nearly exclusively to women who work, about Mom Guilt. I so enjoyed her answer, and I think you will as well.
Lastly, we talk again about finding the courage to pursue a passion project, and she offers advice to anyone who is considering doing so but maybe hasn't taken the leap just yet.
I do hope you enjoy this episode which will also include three clips from the album that offers both French and English tracks, originals written by Bougerol and Palazzo and covers of beloved jazz favorites.
Now to the episode!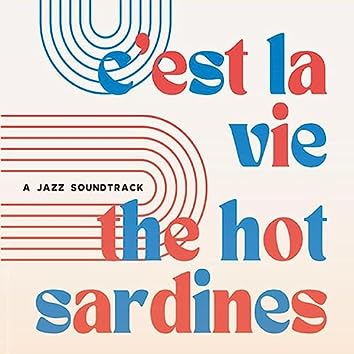 Links mentioned in the episode:
Listen to Elizabeth Bougerol partner up with Bob Parins in a duet covering Edith Piaf's classic "La Vie En Rose".
Listen to our first conversation together back in 2017, episode #157, talking Passion Projects, Jazz, Being French at Heart & Living in the Moment
~Explore more episodes of The Simple Sophisticate podcast here.
Photo credit of Elizabeth Bougerol above captured by Shervin Lainez.
Explore all posts shared during TSLL's 8th Annual French Week here
---